As of May 25, 2020, Illinois attorneys estimated that 605,000 Illinoisans will enter into eviction or foreclosure this year. To be sure, those numbers do sound bleak. But, the process is easily navigated if you have a great foreclosure attorney. We have over 200 foreclosure cases of experience with approximately $20,000,000 in total homes rescued since our firm began. As foreclosure lawyers, we have practiced in all 7 collar counties handling cases before every judge on the bench. Since this is our community, we want to help. Therefore, I've written this series of articles explaining foreclosures, short sales, and court procedures in Chicago. The advice is always free.
Step 1 – Missed a Payment? Have Your Foreclosure Attorney work on a Loan Modification
I know that many of us are struggling to pay our bills this year with the economic downturn. However, the good news is that most mortgages won't be foreclosed on the first missed payment. Typically, after your first missed payment, the Bank targets your loan for pre-foreclosure and gets the paperwork together. If your servicer recently changed, and you're sending checks somewhere else, that might be why. But, even though one missed payment won't be a foreclosure, it does mean you should call your foreclosure attorney and act to prevent a loss!
Although your first missed payment won't trigger foreclosure, your second missed payment starts the chain for certain. After you've missed two payments, the Bank will send you a 30-day ultimatum to catch up. As a foreclosure lawyer, at this point, we advise our clients to speak to a HUD-approved housing counselor. Usually, that helps them get another 30 days to get current.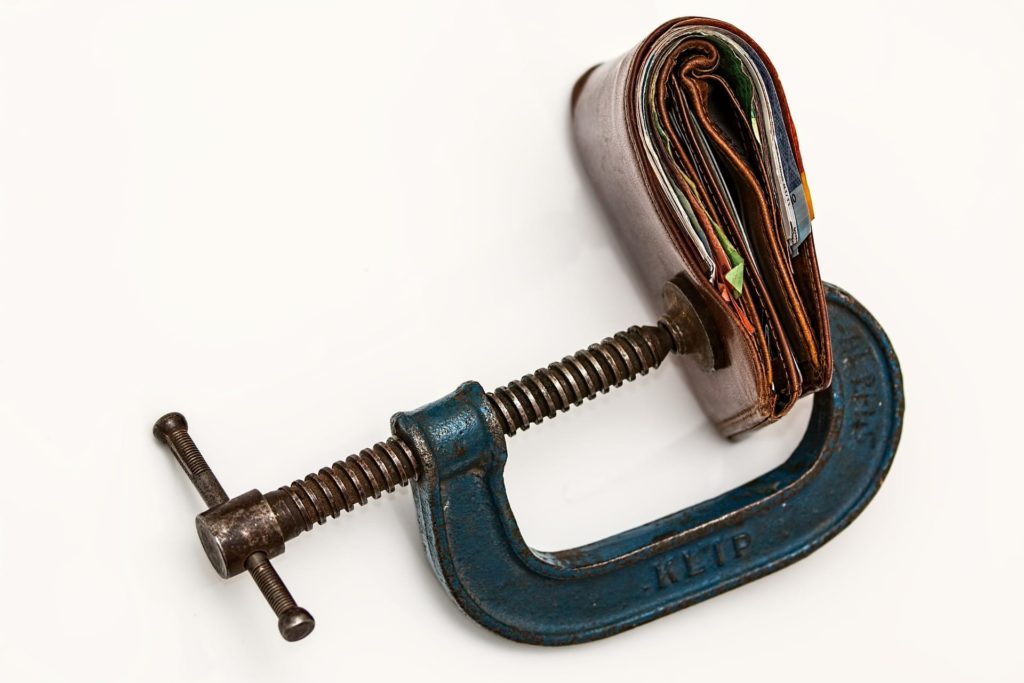 2021 Loan Modification Guidelines
Sadly, the best programs we ever had, HAMP and HAFA, are no longer funded. Now, we must use Freddie Mac Flex Modifications in 2021. These modifications look just like the "Streamline" loan modifications and really aren't for everybody. However, there is a chance they can help you if you're only temporarily falling behind. The eligibility guidelines for this program are strict, and include:
The Homeowner being less than 90 days past-due.
Projected payment amounts of no more than 40% of the Homeowner's income.
The loan is not "under-water." The Loan to Value Ratio doesn't exceed 100%.
Further, if the homeowner does not have 20% equity in the property, she cannot bargain the interest rates at all.
If you have missed a payment and do not qualify for one of these loan modifications, never fear. I can walk you through the harder processes of pre-foreclosure. After all, a competent foreclosure attorney should be able to answer these questions!
Step 2 – Grace Period Notice in Illinois Mortgage Foreclosure
In Illinois, you'll first learn that you should contact a foreclosure attorney when you receive the Grace Period Notice (GPN). The GPN is a statement that your account is past due. Therefore, it is the first real step in the foreclosure process. Previously, Banks couldn't even begin foreclosure proceedings without sending the GPN. Sadly, that law at 735 ILCS 5/15-1502.5 is now repealed. Still, a common practice is to send a grace period notice just like what was in the law before. You can find that quoted it for you here:
Your loan is more than 30 days past due. You may be experiencing financial difficulty. It may be in your best interest to seek approved housing counseling. You have a grace period of 30 days from the date of this notice to obtain approved housing counseling. During the grace period, the law prohibits us from taking any legal action against you. You may be entitled to an additional 30 day grace period if you obtain housing counseling from an approved housing counseling agency. A list of approved counseling agencies may be obtained from the Illinois Department of Financial and Professional Regulation.

Former law, 735 Illinois Compiled Statutes 5/15-1502.5
If you receive a GPN, you should absolutely call a Foreclosure Attorney to explore your options. Specifically, the Bank only sends you the GPN once you are behind, and when they're preparing the steps to foreclose. I've heard that in 2020, the Plaintiff's Bar for Illinois is estimating 605,000 foreclosures and evictions! So, they're ready to go and you should be too.
Notice of Intent to Accelerate
Following the Grace Period Notice, you may receive a document called a "Notice of Intent to Accelerate" (NIA). Once you receive the NIA, the Bank has placed you into a foreclosure pool. Specifically, the bank is deeming the entirety of the loan as presently due. That means they want you to pay off the whole home, within 30 days, or face foreclosure. But, there's an alternative option in Illinois Foreclosure called Reinstatement that we'll discuss in Step 7.
So, whether you reached this article looking up your NIA or GPN, know that a foreclosure lawyer can help you. If you bring your documentation to us at this step, things usually turn out favorably for the homeowner. Therefore, I encourage you to call an Illinois foreclosure attorney if you get any notices from your bank. We're experts and can help decipher the complex legalese and make sense of the finances for you. At the very least, the consultation is free!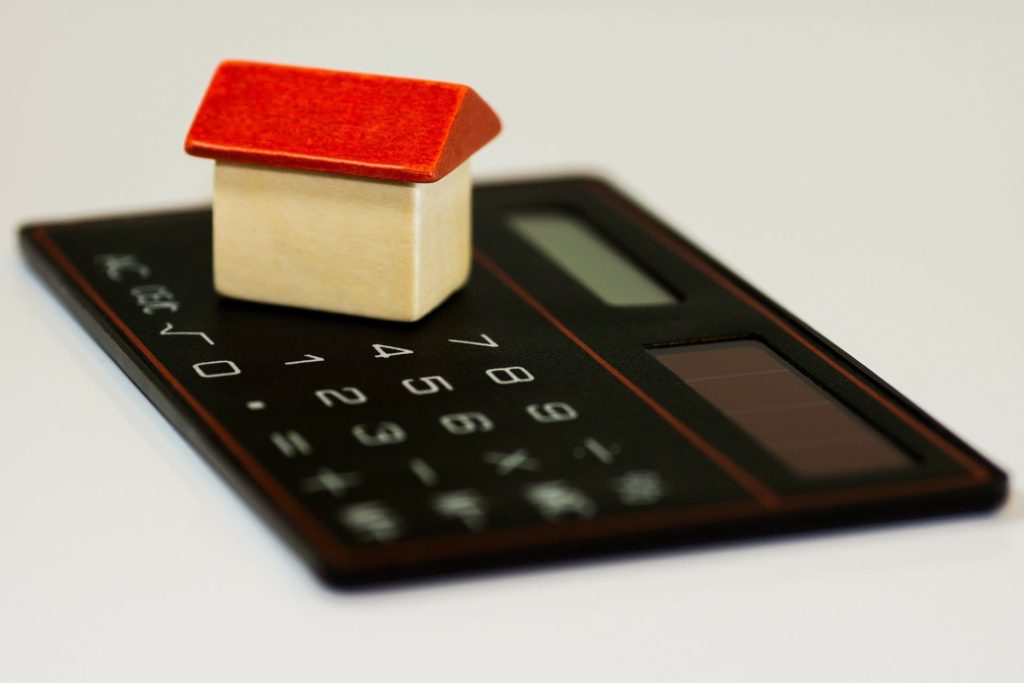 Step 3 – Consider Your Exit Strategy with a Foreclosure Attorney
Once you've received the Grace Period Notice you should be aware the Bank is reporting you as behind. Still, don't panic! You have approximately 7 months to think about your exit strategy before the foreclosure can complete. There are many great exit strategies from foreclosure. They include deed-in-lieu, consent foreclosure, short sales, reinstatements, loan modifications, and, finally, accepting the foreclosure and moving on. Good Illinois foreclosure lawyers will help keep you in control of all exit strategies. So, we're going to make sure you understand all your options.
Deed-in-Lieu of Foreclosure under the Illinois Mortgage Foreclosure Law
The simplest option in Illinois is the Deed in Lieu of Foreclosure. When the homeowner and the bank decide to accept a deed in lieu, the homeowner just quit-claim deeds the property to the bank. The bank takes the home, and in exchange waives the entirety of foreclosure proceedings. Further, the Bank cannot try to collect any money from the homeowner in a deficiency judgment. Effectively, the foreclosure is over and the homeowner agrees to move on. As Illinois foreclosure attorneys, we often examine these deals, but they're rarely our first option to recommend to our clients.
Consent Foreclosure
Consent Foreclosures are very similar to deed-in-lieu of foreclosure proceedings but differ only in how the Bank receives the home. In Deed-in-Lieu transactions, the homeowner titles the property to the bank, but in a consent foreclosure, the homeowner allows the sheriff to sell the home. So, it's like a short-cut to the end of a foreclosure case, where the foreclosed home is sold by public auction. Similar to a deed-in-lieu, the bank can't sue the homeowner for the extra money if the home is underwater. A good Illinois Foreclosure Lawyer could help you negotiate a consent foreclosure in some circumstances. However, we typically only recommend these settlements to help prevent the homeowner (our client) from filing bankruptcy.
On the other hand, we see Short Sales as the single best opportunity to rescue homes from foreclosure. Short sales are quite easy to pull off if you have any equity in your home whatsoever. Your foreclosure lawyer will be invaluable in helping you navigate this process. Remember, you should disclose the foreclosure when listing! Even so, there are only three common requirements that your foreclosure lawyer can help with! First, you must provide a "letter of hardship" to your lender. This letter explains why you can't pay the mortgage anymore and need to get out from under it. Second, you will need to list the property with a real estate agent. You will need the bank's approval on a listing price and commissions. Third, the bank will need to approve the terms of the sale. This includes the final sales price, commissions, and cash returned to you at closing.
Afterward, once you have closed, your foreclosure attorney will appear in Court to make sure the case is dismissed. This is normally the best option for our clients. We find our clients typically walk away from the foreclosure with something in their pockets from a Short Sale. Further, the usual credit score hit is only around 100 points. In fact, many buyers even look for foreclosed homes to turn a quick profit and help others. A competent Illinois Foreclosure Attorney will almost always recommend short sales. We find they are the single best way to rehabilitate your credit during foreclosures.
Courtroom Strategies with Foreclosure Attorneys
Finally, if we can't solve the foreclosure before Court, we will have to solve it in Court. Many of these options still exist during a courtroom foreclosure case in Illinois. While Illinois Foreclosure Lawyers would prefer an out-of-court solution, sometimes going to court is inevitable. When we must attend Court of behalf of our clients, we look to challenge procedure, payment history and the Bank's title to the Note. Often, this is a last ditch attempt to gain leverage for a settlement.
However, we are aware many attorneys do offer a "show me the note" type of foreclosure defense. But, we try to avoid this as it often just racks up meaningless bills for our clients. When you're in an active foreclosure case, you pay for both your attorney and the Bank's attorney. Therefore, it is critical to keep the case moving quickly and the costs low. I have personally seen a client charged $36,000 in legal fees during a foreclosure! Our particular practice involves only doing what is cost effective for our clients. More on this in Step 6.
Step 4 – The Foreclosure Summons
When the Bank files a Mortgage Foreclosure Complaint, they must send you a summons and serve you a copy of that Complaint. This summons informs the homeowner that they must file an answer to the claims in the lawsuit. Summons are issued to everyone who borrowed on the loan and everyone in the home. Also, in Illinois, each other lienholder on the property, as well as a catch-all party, called "Unknown Owners and Non-Record claimants" are named. Your foreclosure lawyer can read this document and tell you the amount of money the bank is after.
In Illinois, your Summons gives you have 30 days from the time of receipt to appear, answer or otherwise plead. Moreover, you will likely get a notice to appear for court-sponsored mediation at that time. If you live in Kane County, Cook County, Will County, or Lake County, you should absolutely use the mediation programs. In DuPage County, the programs are run through the Dupage Housing Authority, and you can still reach out to them.
When you receive your summons, it is absolutely necessary to contact an Illinois foreclosure attorney. The Summons is the beginning of serious legal action against you! It could cost you hundreds of points of credit score and thousands of dollars. Only a lawyer is qualified to represent you in Court on all these issues. There is no housing counselor or forensic foreclosure auditor that can appear in Court in Illinois without a law license. So, if you have received this document, you absolutely need a lawyer!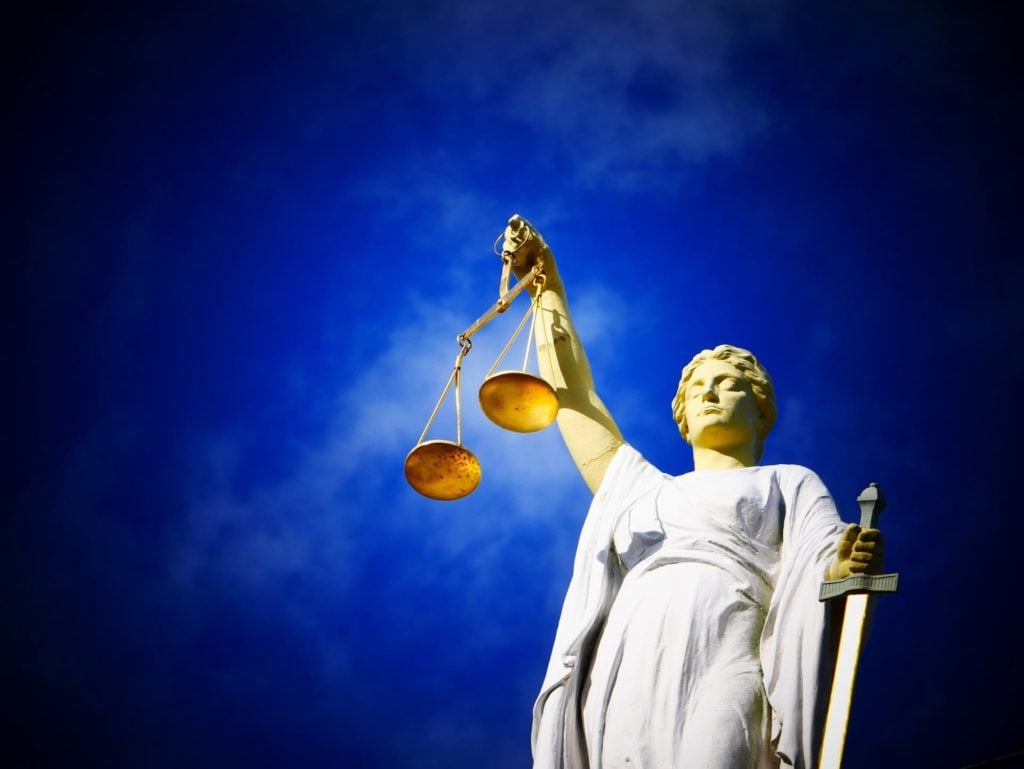 Step 5 – Court-Sponsored Mediation with a Foreclosure Attorney
Mediation is a program where the homeowner and the Bank work together to help resolve the foreclosure outside of Court. We spoke about many of the ways that we can prevent a total loss as foreclosure lawyers, and mediation is the best avenue to find these settlements. Whether you're looking for a loan modification, short sale, deed-in-lieu, or consent foreclosure, mediation programs help you collaborate for a quick settlement. Importantly, mediation is confidential and the mediator cannot force the parties to come to an agreed result.
Where to Go for Foreclosure Mediation
To start, the mediation session includes a preliminary examination of your finances and your ability to possibly repay the loan. As we stated in Step 1, it really helps to call a HUD Approved Housing Counselor to see what documents help demonstrate your finances. Moreover, your foreclosure attorney will help you understand these documents and calculate the numbers for your ability to repay. You should bring your tax returns, pay stubs, and your monthly bills. Your foreclosure lawyer will need to show how much monthly money you have to pay your home loan (or how you can no longer pay it).
Cook County gives access to housing counselors and foreclosure legal assistance at each judge's respective help desk and from time to time on the 7th floor of the Daley Center. Call (877) 895-2244 for details. Kane County has a mandatory opt-out mediation program. You will be given a mediation date, and as long as you appear, you can participate in the court-sponsored mediation. Will County is similar to Kane County's program, but your date to appear is listed on the Complaint itself. Lake County's program is an opt-in program where homeowners can use the Court Sponsored mediation program so long as they attend an education session offered by the Affordable Housing Corporation within 35 days of receipt of the summons. They can be reached at (847) 796-8050.

The Step-by-Step Guide to Foreclosure – Justin Abdilla (own work) on avvo.com
Foreclosure Mediation Outcomes
If mediation succeeds, you will have reached an agreement with the bank on whether you will receive a loan modification and retain your home with either a new HAMP modification or a trial payment plan. You might also come to terms regarding short sale figures, or a consent foreclosure and could agree to give up your home to either a new buyer or back to the Bank. A good Illinois Foreclosure lawyer can help you put together a plan to come to a settlement at this stage.
If mediation does not resolve the issues, the court will give you a status date for your foreclosure. This is the return date and might be the date printed on your original summons. Your foreclosure attorney should make your first response to the court will typically be 30 days after the mediation program sends you a letter saying mediation terminated. If you did not participate in mediation, you owe the Court a response 30 days after you receive the summons.
Step 6 – Using your Foreclosure Attorney in Court
Please note, your obligation to the Court will be to file an Appearance (which is the form that has your address on it) and another pleading. To begin, you can file an answer, which goes line by line through the Complaint and admits or denies the allegations, including implied allegations. But, you could also file a motion to dismiss, which states that the Complaint is defective for some reason. However, you should absolutely utilize the services of a foreclosure attorney to file these documents. Simply put, you can lose a lot of your rights by doing these documents incorrectly.
Illinois Foreclosure Motions to Dismiss
All homeowners stepping into a courtroom should first consult an attorney about any defects in the service of the Complaint or any defects apparent from the face of the Complaint itself. These motions to dismiss are "use it or lose it." You need to raise them on the first opportunity or you waive them. These kinds of motions to dismiss, the 2-615 motions, are only procedural.
However, there are certainly other kinds of motions to dismiss that state claims like "This is the wrong bank" or "I got rid of this loan in bankruptcy." If you have one of those kinds of motions to dismiss, your foreclosure attorney will spot it and file it for you. These motions, the 2-619 motions, are very factual in nature. You must prove them with your evidence.
No matter what, we have to get going on your response within 30 days of the mediation date. I don't want any of my foreclosure clients to not get the help they deserve. As knowledgeable and experienced Illinois Foreclosure lawyers we will help fight foreclosure either in court or through a collaborative settlement. You can contact us for any specific questions on your case.
Defending a Foreclosure Summary Judgment
While a later article will contain a guide to what your foreclosure attorney does for you in Court, I want to make it clear that we really can save you a lot of money. I have many responsibilities in defending your case. To begin, I pull your payment history and examine every month's fees and payments to see if the Bank charged you interest correctly. Then, I can force the Bank to show me your original signed documents to prove that they own your loan. Further, I can find out who to call and bargain with to get you out of this loan. Finally, I can also extend your sales dates if you are having hardship. Foreclosure attorneys are extremely valuable to your family's exit strategy and can make the financial hardship much less severe.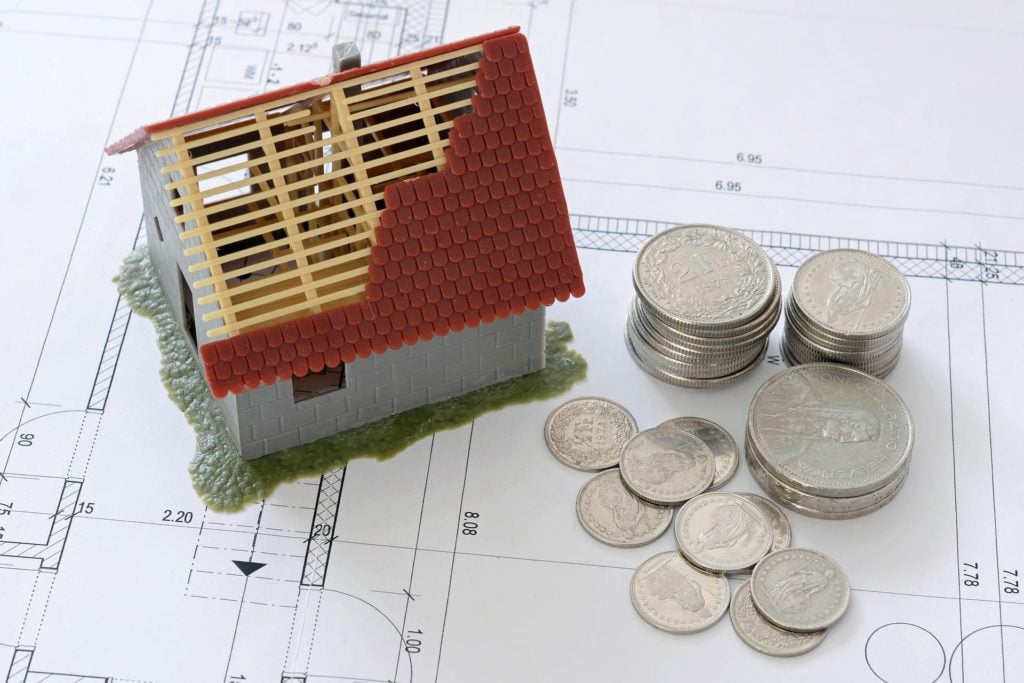 Step 7 – Reinstatement, the Last Chance to stop an Illinois Foreclosure
If all else fails, your foreclosure lawyer will recommend one final step that you can take to resolve the foreclosure without a judge. In Illinois, you have an absolute right to reinstate your loan within 90 days of the foreclosure complaint. While this can often cost upwards of $10,000 it is the only guaranteed way to get out of the courtroom. Keep in mind you will have to pay all your back-owed mortgage principal, the interest, the escrow fees and the attorney fees.   Anyone else who has a lien that crept up might need to get paid too.  While it certainly isn't cheap, certainty is often worth it. If you ever do wish to reinstate the loan, your Illinois foreclosure attorney will know exactly which number to call to get an up-to-date figure.
Conclusion – Foreclosure Attorneys Provide Value!
I hope this article has demonstrated the dozens of ways that a foreclosure attorney will give you a soft landing from your financial problems. While we can't always save the home, we can often help it not hurt so much. Whether we're getting a short sale to minimize the credit score hit, or a consent foreclosure to get you more time, we're always working for our clients. The service is very affordable and often generates a positive return on investment for our homeowner clients. If you are facing foreclosure in Illinois, give me a call today and I'll tell you everything I can do for you.
Resources:
Hud Approved Counselors, Illinois – Retrieved June 8, 2020
AOIC Foreclosure Approved Forms – Retrieved June 8, 2020