If you are facing foreclosure after COVID, it is time to talk seriously about a short sale. Short sales are the best method to reduce the credit hit, keep your equity, and get back to normal. This article is based on a presentation I gave to North American Title Company agents regarding the challenges Illinois homeowners face with Short Sales.
During the COVID-19 Recession, our estimates are that over 605,000 Illinoisians are struggling with foreclosure and eviction. Up to 30% of all homeowners missed a recent mortgage or rental payment. If you are struggling right now, you're not alone. You are part of a community of people that feel the ebb and flow of the economy. You may need to learn short-sale strategies that work for you, your family, and your region.
Short sales also have a special benefit to foreclosure sellers. They empower the seller to exit foreclosure with a minimal credit hit and with most of their equity intact. Further, Short Sales avoid the worst possible outcome in foreclosure. You cannot have a deficiency judgment (leave the foreclosure owing more than the house) if you complete a short sale.
Update August 29, 2021 – Foreclosures and short sales have begun again in earnest. Banks are already filing cases, and the time to act is now. This article is possibly the most important one on the website if you are facing financial hardship.
Illinois Short Sale Procedures
Short sales are a unique transaction that allows us to really assist our community. Our Philosophy is that members of our Chicagoland community should control their own destiny when facing financial hardship. If you leave your home while in foreclosure, you should leave when you are ready and on your own terms. Nothing will help you more than a short sale to get that ball rolling.
Our first step will be to meet with you and determine your eligibility for a short sale. If we believe your short-sale property meets our requirements, we will submit an offer to the bank on your behalf. This short-sale package includes all of the documents that they expect to see regarding your finances, hardship, and short-sale offer.
Which Documents?
A short sale package that includes your hardship letter, short-sale offer, and other items.
Documentation showing the date you became delinquent on payments or missed a payment (if applicable). This can be documentation from your lender that shows this information regarding prior short sales, foreclosure documents, etc.)
Our short-sale offer showing the amount that the buyer is offering to pay for your property.
Proof of hardship demonstrating why you cannot afford the home
Any documents surrounding your short sale process with other entities, i.e ., short sale approval letter from a prior lender, divorce documents if applicable.
The most recent mortgage statement for your short-sale.
Our short-sale process uses the lender's short sale approval guidelines to determine eligibility for you. This means that we do not use an automated system or a computer answer to decide if you are eligible. We will review each client on a case-by-case basis, taking into account their specific situation to get the best results.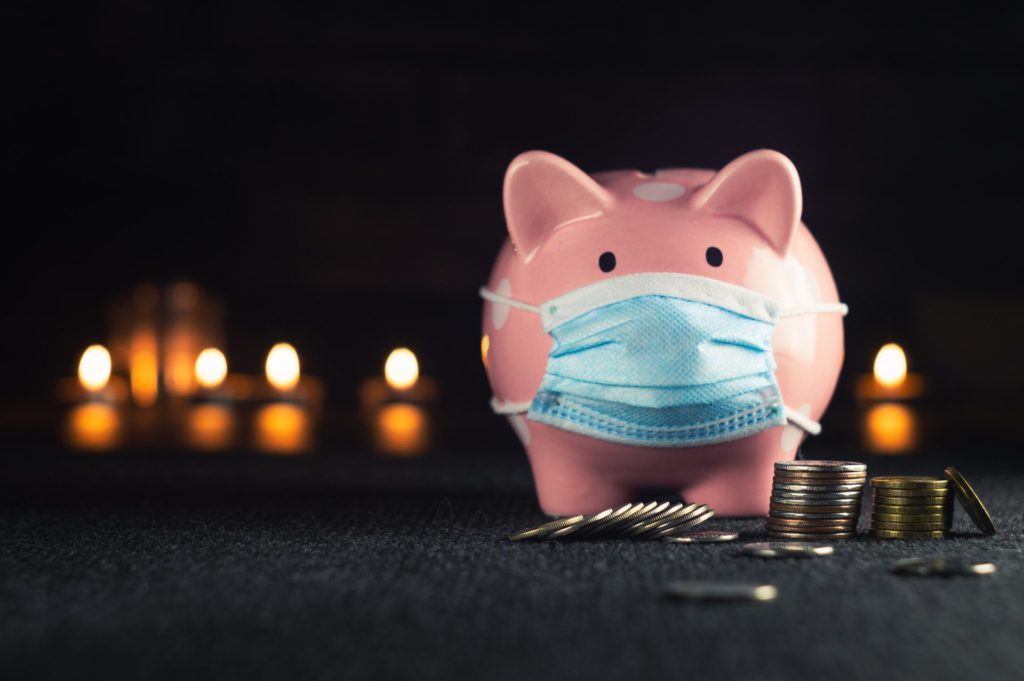 Illinois Short Sale Approval Process
The short sale approval process is a long one. You can't short-change a short sale, so you will need to be approved by the bank first. This short-sale approval process can take months or even more than a year! Illinois short sale approval is based on your financial hardship to the bank. It has nothing to do with how much equity you have in your home or what condition it's in (unless you are trying to short-sale a second property, like an investment property). The banks have complete control over what they accept and don't accept during short sales. It's our job to make your documents look as attractive as they can look.
If you are short-sale approved by the bank, we will get your short sale offer in front of them. If they accept it, this is where our short sale process ends and yours begins! You can then move forward with selling your home on your own terms like a traditional seller would do.
Short Sale Process for Illinois Properties with HOA Fees and Taxes Owed
If you short sell your property during the foreclosure process, it will be subject to pre-foreclosure laws. Any outstanding fees or taxes owed on your short sale must be paid before we can proceed. We may not even know about these fees until we're doing a title search — more on this later. We can help walk you through this short sale process and give you the guidance that you need. If we feel like your short-sale package is solid, but any of these requirements are not met (i.e., taxes owed on the property), we will let you know what needs to be done before moving forward with a short sale.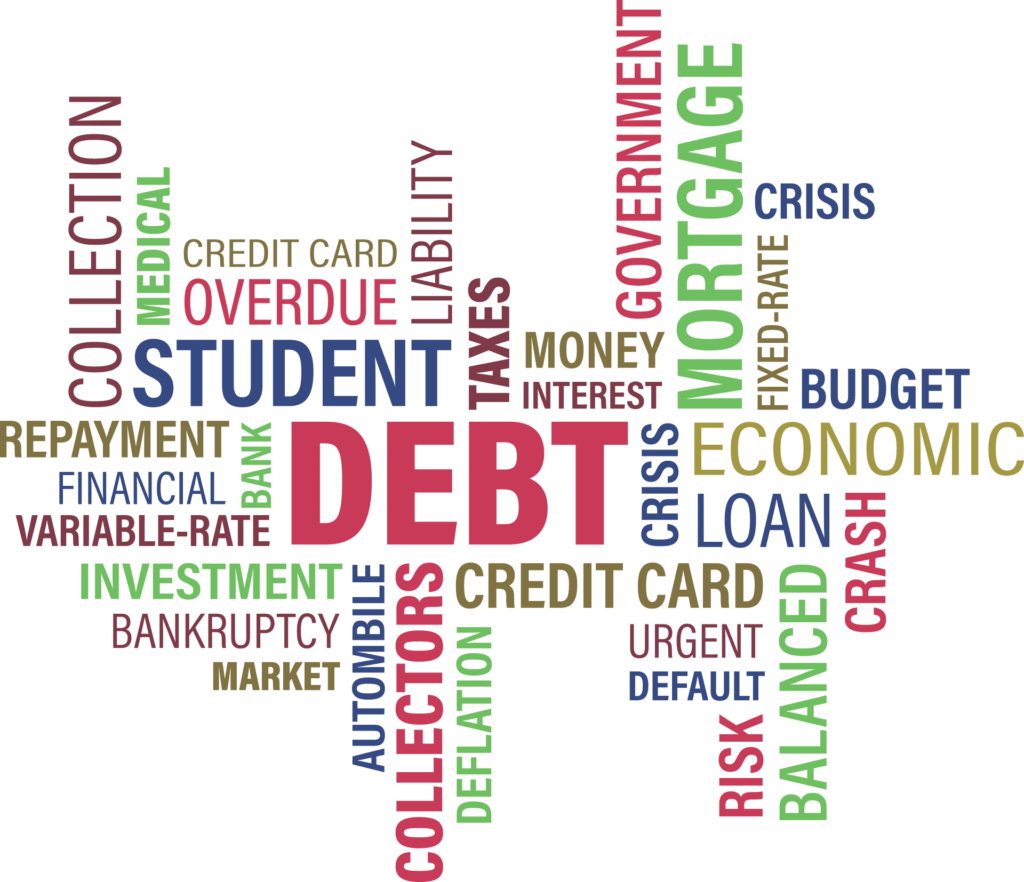 2021 Foreclosure and Short Sale Estimates
As I've said in other articles, the Plaintiff's bar in Illinois believes we will see 605,000 Foreclosures and Evictions in 2020. The last time we saw anything like this was the 2013 little recession that hit Chicago particularly hard. In 2013, we saw 50,000 foreclosures in Cook County, 22,000 in DuPage, and 20,000 in Kane. Thousands more never made it to the courtroom because of consent foreclosure and short sales. These numbers are real, and they're scary!
However, as a foreclosure and short sale attorney, I want to frame this with risk and reward. Although each lender is different, every lender I've dealt with has a program to help. On the typical short sale, the lender knows you have to hire professionals and pay your bills. They will, nearly without exception, leave you money for your closing professionals. So, you will likely have 6% of the purchase price (in this case 6% of the LTV) set aside for commissions and a small stipend for your closing attorney and title. Everybody can work together and you won't need to worry about coming out of pocket to pay your teammates!
Title Issues in Short Sale Transactions
Let's face it, in a Short Sale the hardest obstacle to completing the transaction is the Bank. You, the homeowner, will not have full control over the offer sheet or the final contract. Moreover, the Lender is just as much your Realtor's client as you are. The Lender, your bank, must approve the final closing statement and give you permission to close the sale. So, what are you going to do?
Well, the best thing to do is to hire a firm with great knowledge of processing these transactions. A number of great Realtors in the Chicagoland area do amazing work with Short Sales. They can help you negotiate against the BPO agent to get a better deal than the first offer. In fact, oftentimes the Bank has a totally unrealistic idea of what the home is worth! Your professional team, hopefully including me, can work with the Bank to get a better short sale appraisal and sell the home closer to its true value. All of these factors go into whether the Title Company will be able to close the sale.
How We Calculate if We Can Help You
Finally, Banks have a clear bottom line to meet before they let the debt go free. Normally this number is between 84% and 88% of your outstanding debt against the value of the home. Earlier, when I spoke about LTV, this is the number we're talking about. LTV is the percentage of the mortgage loan debt divided by the appraisal amount. So, if the Bank may be willing to reduce debt to 88%, that helps dramatically in keeping your LTV solid. If we can simultaneously challenge the appraisal amount, that also cuts the number. Our big goal is to get LTV under 90% if it is at all possible!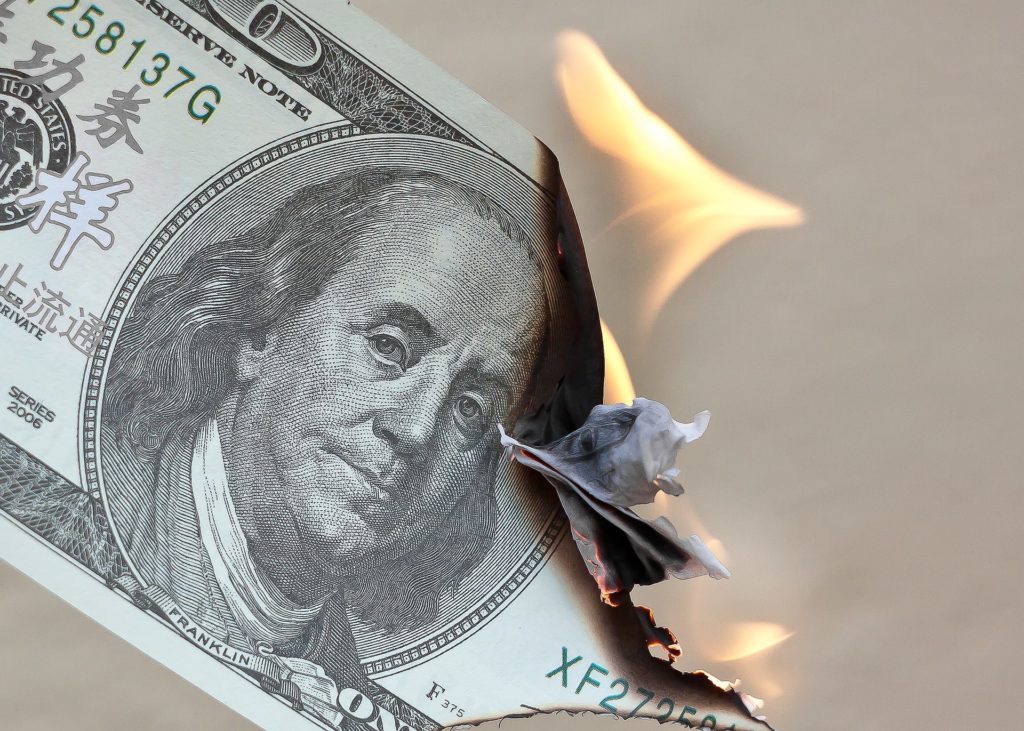 Qualifying Hardships and the 129 Affidavit
When you apply for a short sale, the very first step is to inform the Bank why you got behind. Normally, your processor takes care of writing this letter for you. As you'd expect, we make it as sympathetic as possible to appeal to the (little) humanity in the lending industry. So, we try to tell your story about why you need a second chance.
Standard Qualifying Hardships
The best qualifying hardships, in our experience, include:
Loss of your job.
Death or medical disability of yourself or a close family member.
Reduction in the amount of hours at your job.
Change in your usual salary.
Transfer from your old job to somewhere new.
Divorce or marital separation.
A change in the interest rate on your loan, if the loan was adjustable.
Being called to military service.
Damage caused to your property or your livelihood by natural disaster.
Right now, specifically, we are trying to target COVID-19 as a natural disaster in many of our hardship letters. The recession that COVID-19 caused has put about 15% of Americans out of work as I'm writing this article. Millions more have had a substantial reduction in their pay and work hours. If you have been affected by COVID or if your job never came back, let us know. We might be able to help rescue your credit!
Illinois Foreclosure and Short Sale Timeline
Day 1-46, Your Missed Payment and Preforeclosure
When you first miss your payment, not much really changes in your day-to-day housing. The Bank sends you a notice that they saw you missed your payment. Maybe they even let you go a month or two without sending you anything particularly nasty. But, sooner or later, the Bank sends you a Grace Period Notice and tells you that the past-due balance has to be paid right now. Then, they send you a Notice of Intent to Accelerate, telling you that the hundreds of thousands of dollars you borrowed for the home are due in 30 days! This is terrifying! What can you do?
Well, it's at this stage that short sales have the greatest amount of success. Our team can help you work with your Bank before the property gets to a foreclosure courtroom. Then, we won't have to deal with the Bank's lawyers trying to get paid on a case. This accomplishes two things. First, the Bank will have fewer fees it can charge to you for the attorneys working your case. And, secondly, the Bank will be more willing to work on your proactive timeline instead of on the Court's schedule. This is the best time to call an attorney and work something out with your Lender!
Day 47-90, Foreclosure Complaint and Lis Pendens
In Illinois, your foreclosure court case will last a minimum of 7 months, giving you time to sell the property. However, we do not recommend waiting out that timeline. When the Bank files your foreclosure complaint, they also file a Notice of Lis Pendens. You won't get that document in the mail, but it is vital to the short sale process. The Lis Pendens is a notice to prospective purchasers that you can't sell it right now. Nobody would ever miss a Lis Pendens, and it basically destroys whatever chance you had of selling your home conventionally. That's why it's so important to start as soon as possible on a Short Sale.
Further, when you get a foreclosure complaint, the Court in Illinois is putting the responsibility to you to act. Many homeowners do not know this, but if you receive a foreclosure complaint and you want more time, you must appear in Court and respond. Illinois law, (735 ILCS 5/15-1504 and 1506) allows the Bank to take shortcuts in foreclosing if you do not respond to the Complaint. They don't even have to show your non-payment if you don't respond! So, take my advice to act quickly and appropriately if the Sheriff ever gives you a Complaint!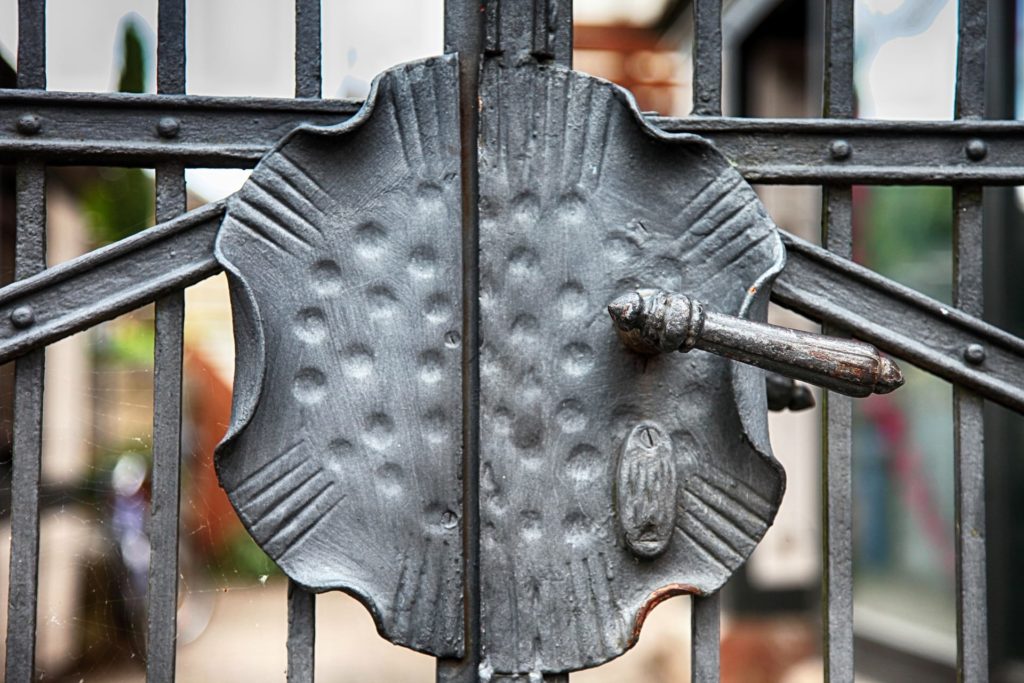 After Day 210 – Judgment
After your three missed payments, and after the Notice of Default and after you get the Complaint, you may face a foreclosure judgment. Don't Panic!
In Illinois, Foreclosure Judgments do not end your rights in your home. We are perhaps the only State in America where that is true. Once you have a foreclosure judgment against you, the Bank still can't do anything to you for at least 90 days. This is the Homeowner's Right of Redemption. During this time, you can pay off your loan to remove the foreclosure. How might you do that? Well, with a short sale! Sell the asset for an agreed-upon amount to pay off the Foreclosure and vacate the judgment.
During this time, you will have a minimum of 42 days left to sell the home. It is possible to get extensions if you appear in Court and properly ask the Judge for one. At this stage in proceedings, the Bank typically wants to see 84% LTV of the property paid in the sale. This is our last-ditch attempt to finish the Short Sale. But, the Bank will not make it easy. If you are "post-judgment" in a foreclosure proceeding, you will need a good team on your side to sell your home!
Too Late: Sheriff's Sale
It pains me to type this into this article. In Illinois, if the Sheriff(Collar Counties) or the Judicial Sales Corporation (Chicago) has sold your home, you can no longer get a short sale. In fact, if the Sheriff's Sale will happen within the next 30 days, we are probably already out of time. The rules that protect you as a homeowner from a total loss disappear in the last month before your sale. It is so important to act early!
How will a Short Sale Affect my Credit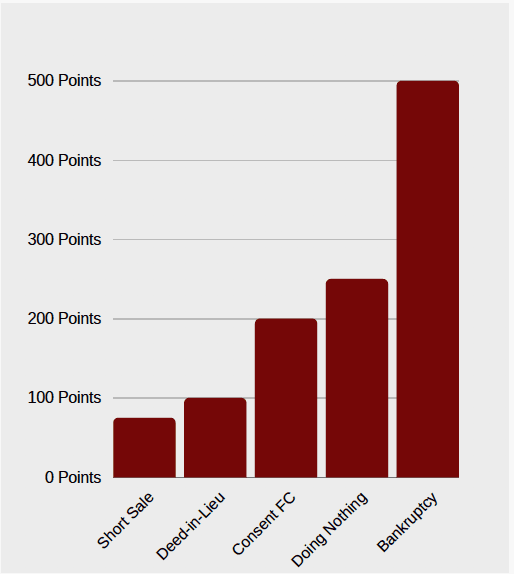 As you can see from the graph above, a short sale is a fantastic way to preserve your credit after foreclosure. Of course, if you're losing a home, your credit score will take a substantial hit. But, you can minimize the credit hit's impact and duration if you deal with the problem proactively and responsibly. A short sale is your absolute best choice in nearly all circumstances.
How Long Will A Short Sale Affect my Credit?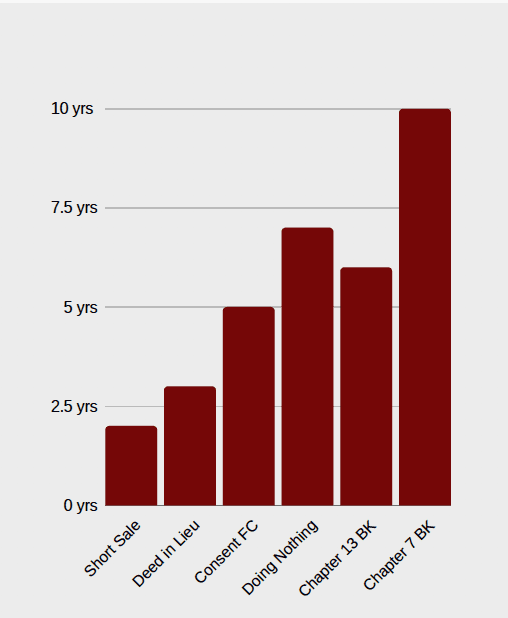 Now, I'll begin by saying this chart is very optimistic. This chart assumes that there are no other credit failings on your behalf once you get out of your foreclosure. For obvious reasons, that circumstance is unlikely as many homeowners going through foreclosure are struggling due to an unmanageable hardship. But, we can help you minimize your credit hit. With careful credit repair advice, we can help you shorten the duration of the report to just a few years.
Official Guidelines
Just last week, Fannie Mae released its newest credit guidelines for Foreclosure Events. Fannie Mae states that some borrowers with Short Sales and Deed-in-Lieu can qualify for a new loan in just two years. This, of course, assumes no other defaults. Similarly, Fannie Mae keeps Foreclosures on your credit report for 7 years if you do nothing. If you have had a foreclosure before and are reading this article to reinvest, consider our article on the Post-COVID credit requirements.
To be clear, there is a separate policy for homes with both foreclosure and bankruptcy. When this happens, the return to normal on your credit will take at least 7 years, but usually 10. Lenders consider the bankruptcy to be a second negative credit event and treat you like you defaulted twice. It is often best to avoid Bankruptcy at all costs.
What Can You Do for Me?
The firm responsible for this blog, Abdilla & Associates, does many short sales all over the Chicago area. We partner with Realtors in Kane County, DuPage County, Cook County, Will County and Kendall County that can help get your debt erased and your home sold quickly. While we aren't always able to beat the clock, for the majority of our clients we relieve thousands of dollars of debt and get stop a total loss from occurring. If you ever want to have a FREE conversation about your financial difficulties or just meet up to discuss your options, send me an email and we'll get working!