If you're facing foreclosure, a short sale might be the financial life raft you need. Short sales are where the bank lets you sell a home for less than the amount you owe on the mortgage. Let's discuss the ins and outs of short sales, including how to purchase short-sale properties. Not only can short sales minimize the impact on your credit, but they also offer a chance to retain some equity and regain normalcy.
You're not alone if you've missed a recent mortgage or rent payment – almost one in three homeowners find themselves in the same boat. We are a community shaped by the economy's ebb and flow. As such, it may be time to delve into strategies revolving around short sales that can bring relief to you, your loved ones, and your community.
What is a Short Sale in a Real Estate Context?
A short sale is a lifeline for homeowners underwater on their mortgage, allowing them to sell their property for less than the remaining mortgage balance. It's a viable alternative to foreclosure, especially for those under financial strain. In the state of Illinois, short sales come with their own set of guidelines and requirements that homeowners and buyers must adhere to. As mortgage foreclosure and short sale practitioners, we educate people on how to get through these tough times, without a tough time.
There are other solutions too, but those have their own article.
How Can I Short Sell My Home?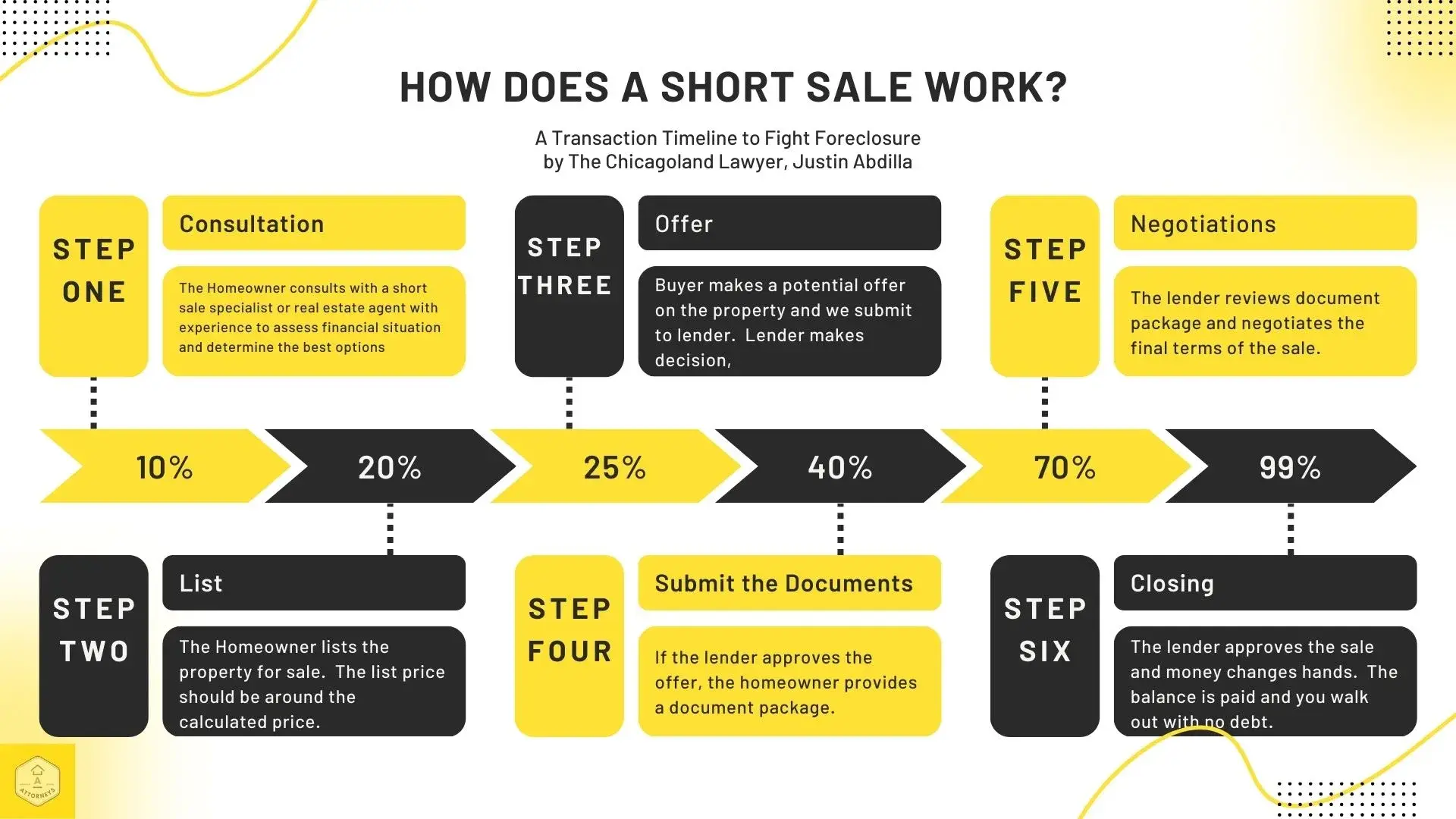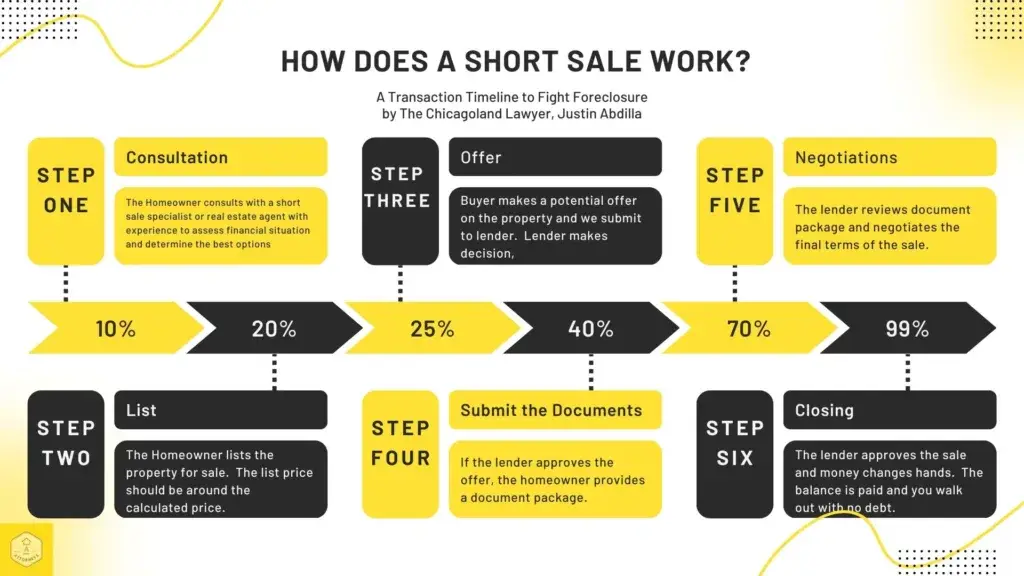 A short sale, simply put, is selling your property for less than what's left on your mortgage, with your lender's consent. Let's break down the six steps:
Facing Foreclosure? Worried About How Much it Will Cost?
No Up-Front Attorneys Fees for Short Sale Sellers
Consult with a short sale specialist or real estate agent to determine if a short sale is the best option for you.
List your property for sale at a lower price than the outstanding mortgage balance (use the calculator in this article).
Once you get a good offer, forward it to your lender for their approval.
If the offer gets the green light, prepare a short sale package. This includes your financial statements and a hardship letter to present to the lender.
Negotiate the terms of the sale with the lender.
Once the lender gives their approval, close the deal. Use the proceeds from the sale to settle your outstanding mortgage balance and gain freedom from any further debt repayment obligations.
However, the path to short selling isn't always smooth. It can be complicated, time-consuming, and not every lender is open to it. Bear in mind, short selling your home could dent your credit score and may also come with tax implications.
Illinois Short Sale Procedures and FHA Calculator
Short sales symbolize a distinctive opportunity for us to extend a helping hand to our community. We believe that you, as members of our vibrant Chicagoland neighborhood, should hold the reins of your destiny, especially during times of financial turbulence. Foreclosure looming? Your departure from your home should happen when you're ready and on your terms. Opting for a short sale of your property 'as is' is a common choice among sellers. This is the strategic move to set the wheels of your financial recovery in motion.
The initial step in our collaboration involves an evaluation of your eligibility for a short sale. Should we find your property aligns with our requirements for a short sale, we'll move forward by presenting an offer to your bank. This proposal is part of a comprehensive short-sale package, encompassing essential documents related to your financial status, hardship, and short-sale offer.
Essential Tool: The 2023 FHA Short Sale Payoff Calculator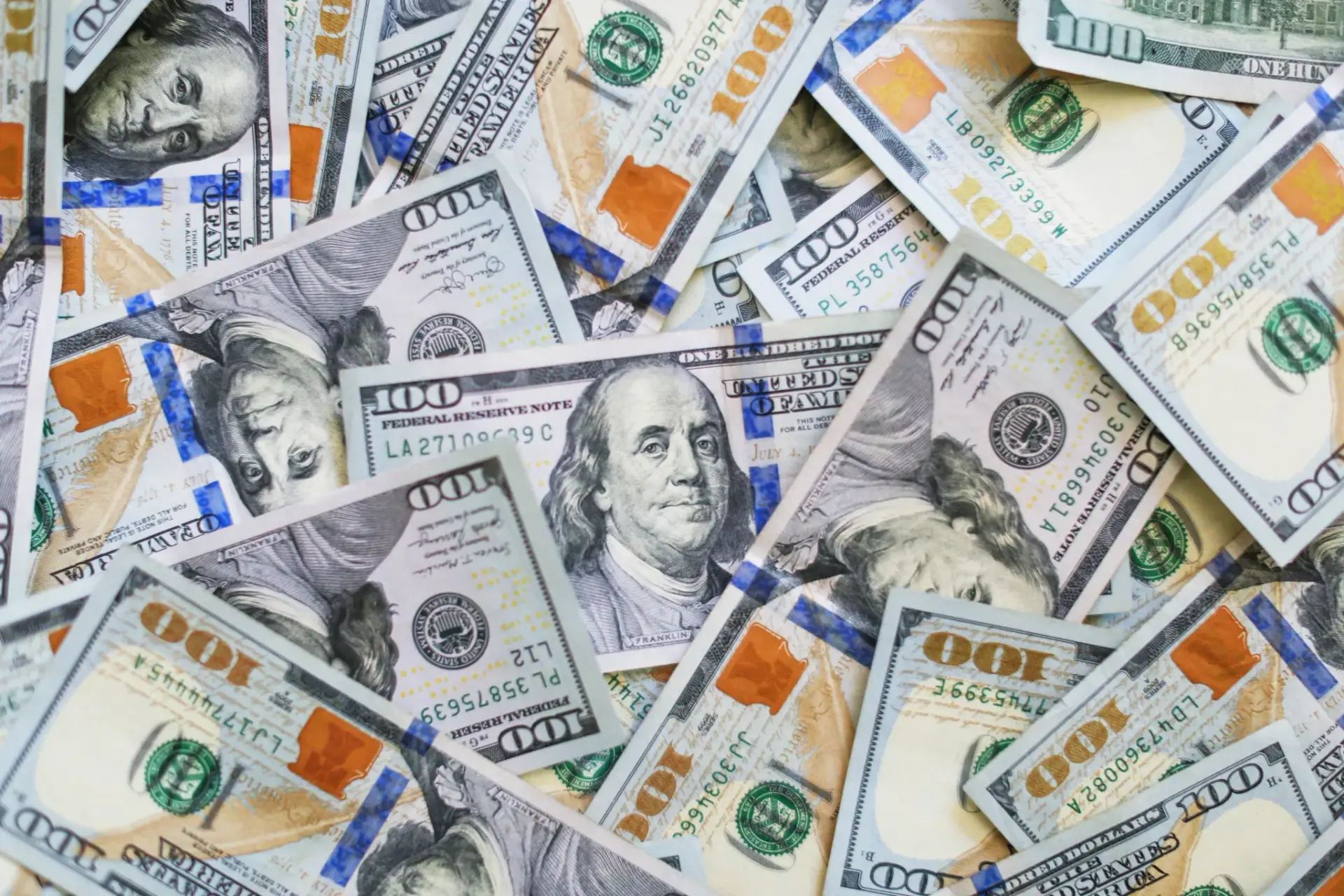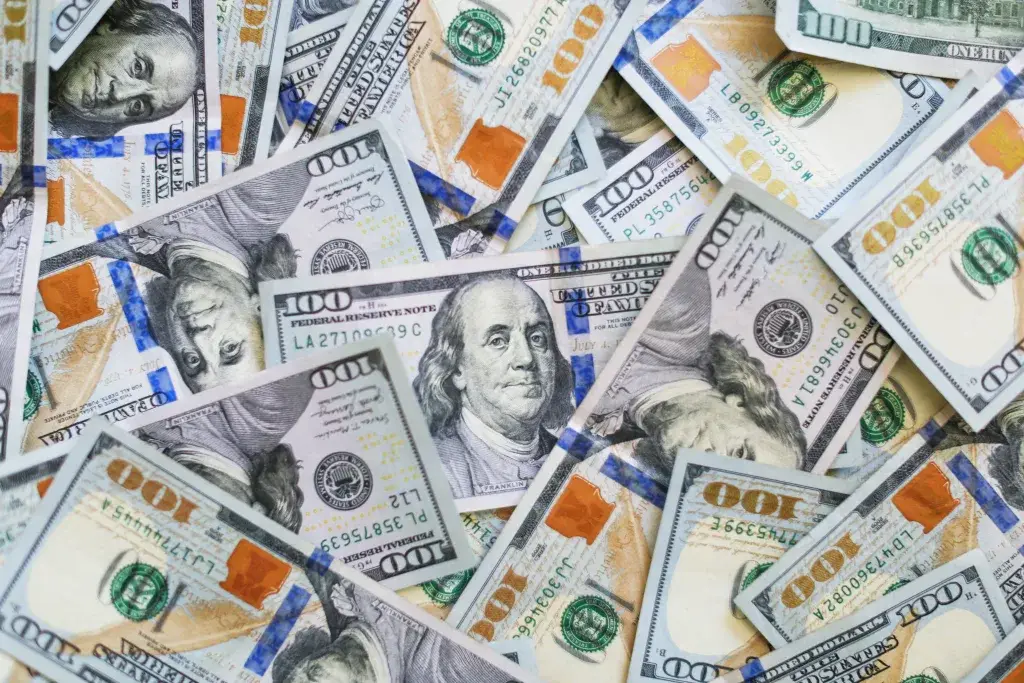 A short sale payoff calculator is an invaluable tool for homeowners considering a short sale in Illinois. This calculator helps determine the potential proceeds from a short sale, taking into account factors such as the outstanding mortgage balance, closing costs, and any additional fees. By using this tool, homeowners can better understand the financial implications of a short sale and make informed decisions on how much to sell their house for.
I Can Do This! How do I Short Sell My Home Now?
Embarking on a short sale journey in Illinois begins with a conversation with your lender about considering a short sale. The lender will scrutinize your financial health, examining your income, expenses, and assets. If they give the green light for the short sale, you're ready to list your property for sale and search for a buyer. Remember, the lender will also need to approve the purchase offer to let the transaction move forward. To secure this approval, you'll need the documents listed below. For a clearer picture of how a short sale unfolds, consider printing out the infographic and using it as a checklist for steps 4 and 5 mentioned above.
Facing Foreclosure? Worried About How Much it Will Cost?
No Up-Front Attorneys Fees for Short Sale Sellers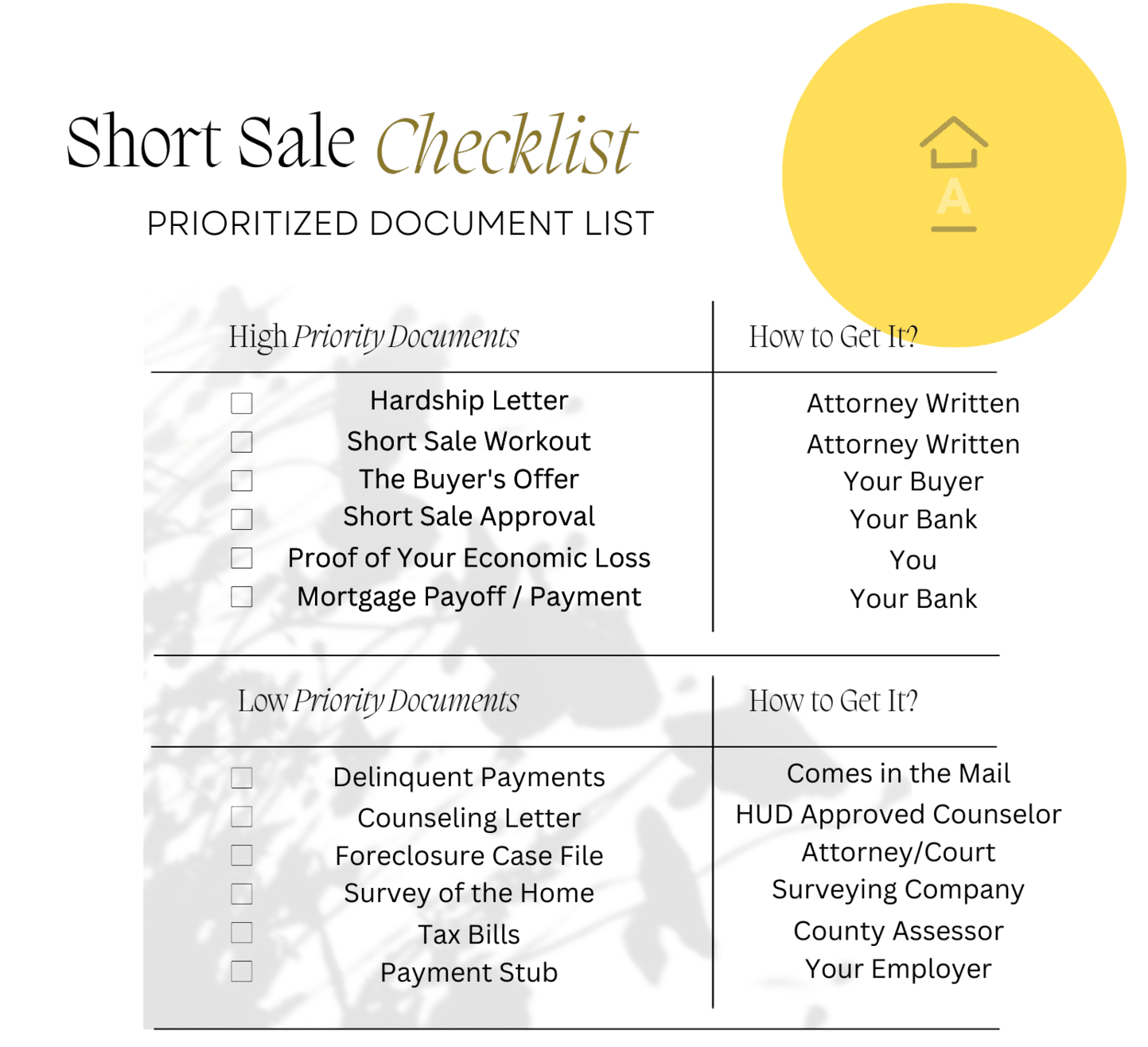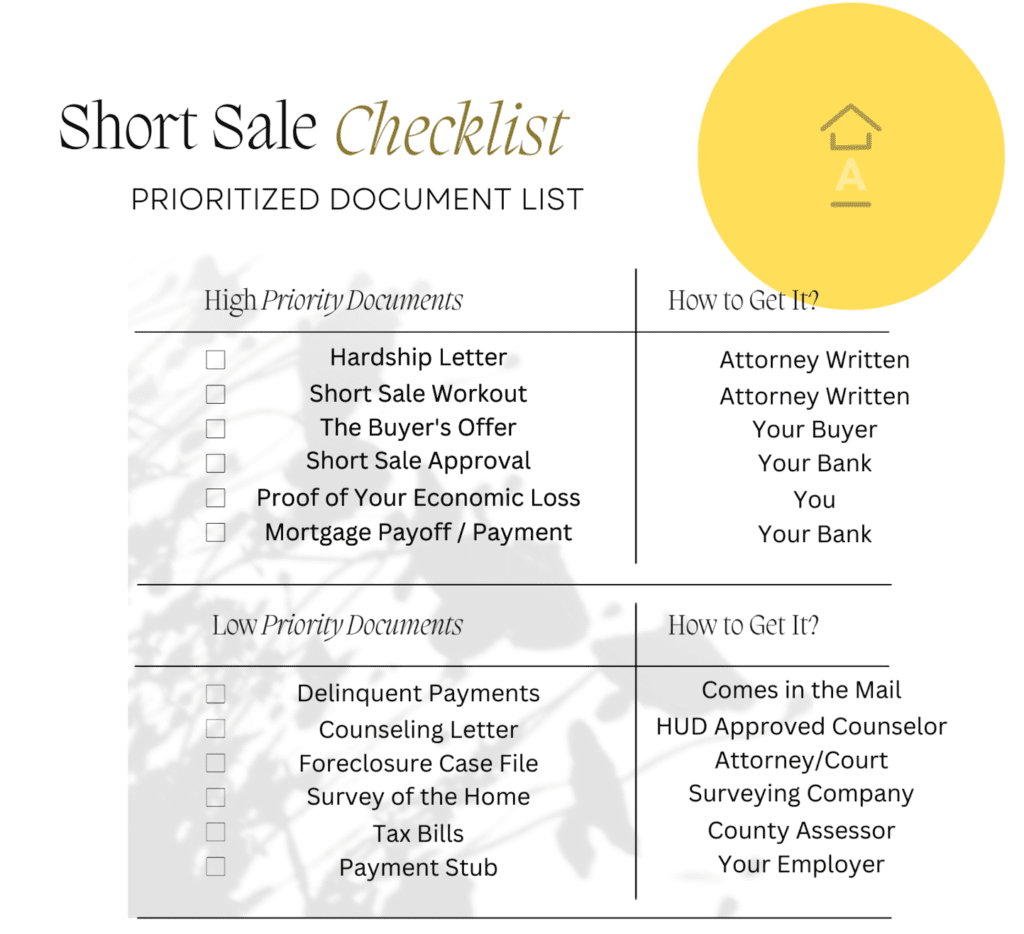 Which Documents?
A complete short-sale package comprising your hardship letter, short-sale offer, and other relevant items.
Evidence indicating the date you fell behind on payments or missed one (if applicable). This can include documentation from your lender related to previous short sales, foreclosure documents, and so on.
Our short-sale offer, showing the amount the buyer is willing to shell out for your property.
Evidence of hardship illustrating why you can't keep up with the house payments.
Any documents associated with your short sale dealings with other entities, for instance, a short sale approval letter from a previous lender or divorce documents if relevant.
Your most recent mortgage statement for your short sale.
Our short-sale process aligns with the lender's short-sale approval criteria to determine your eligibility. We don't rely on automated systems or computerized responses to make this decision. We assess each client individually, considering their unique circumstances to achieve optimal outcomes.
Illinois Short Sale Approval Process
Securing approval for a short sale isn't a brisk walk in the park. You can't cut corners with a short sale; bank approval is a must. This approval stage might drag on for months, sometimes stretching beyond a year! The basis of Illinois short sale approval is your financial hardship as presented to the bank. It isn't about the equity in your home or its condition (unless you're trying to short sell a secondary property, like an investment property). Banks hold the final say on what they accept or reject during short sales. Our role is to ensure your documents present your case in the best possible light.
Upon securing short-sale approval from the bank, we'll get your short-sale offer on their desk. If they nod in agreement, that's when our part in the short sale process concludes, and your journey as a seller truly begins! You can then proceed to sell your home, just as any traditional seller would. No more fretting about how a short sale works; you'll just need to decide when you're ready to sell.
What if I Probably Could Afford the House or Want to Redeem it?
If the seller has money in the bank, including retirement funds, it is unlikely that the lender will let the debt slide. The proof of income and assets must include income tax and bank statements going back at least two years. The reasons that short Sometimes sellers are unwilling to produce these documents because they conflict with information on the original loan application, which might not be completely accurate. If that's the case, the deal is unlikely to close.
How Does a Short Sale work when HOA Fees and Taxes are Owed
Dipping into the realm of short sales during foreclosure proceedings subjects your property to pre-foreclosure laws. Covering any outstanding charges or taxes related to your short sale is a prerequisite for moving forward. These dues might come as a surprise during our title search, but we'll delve into that later. Walking you through the short sale labyrinth, we offer guidance to alleviate your financial stress. If your short-sale package checks all the boxes, yet unpaid taxes linger, we'll outline the next steps toward a successful short sale.
Be vigilant in identifying all property liens as they can multiply. There's a silver lining, though: since late 2008, the IRS has shown leniency towards federal tax liens, permitting property sales sans full repayment. However, back taxes persist after a short sale. Resolving a single mortgage lien is indeed a simpler task.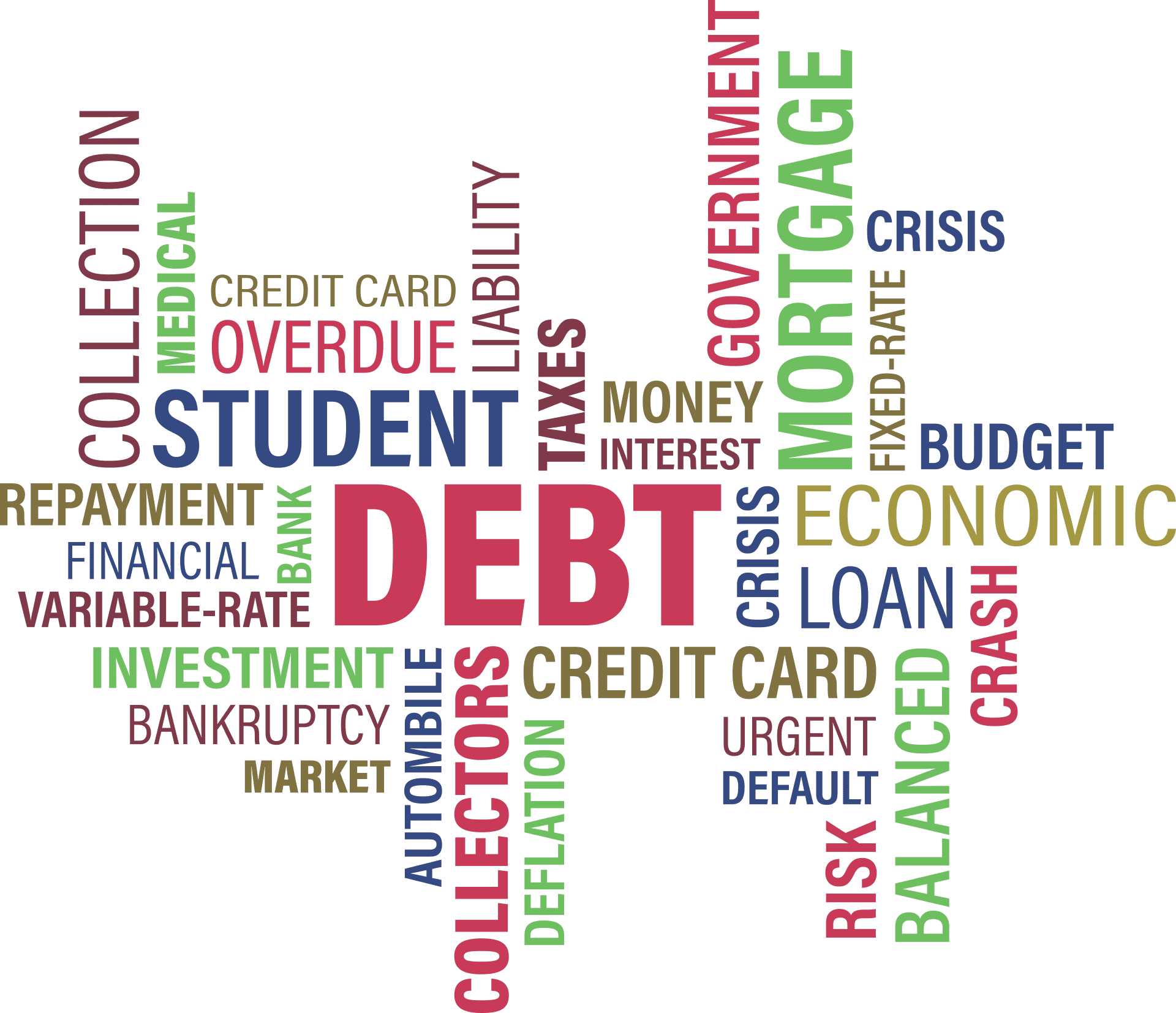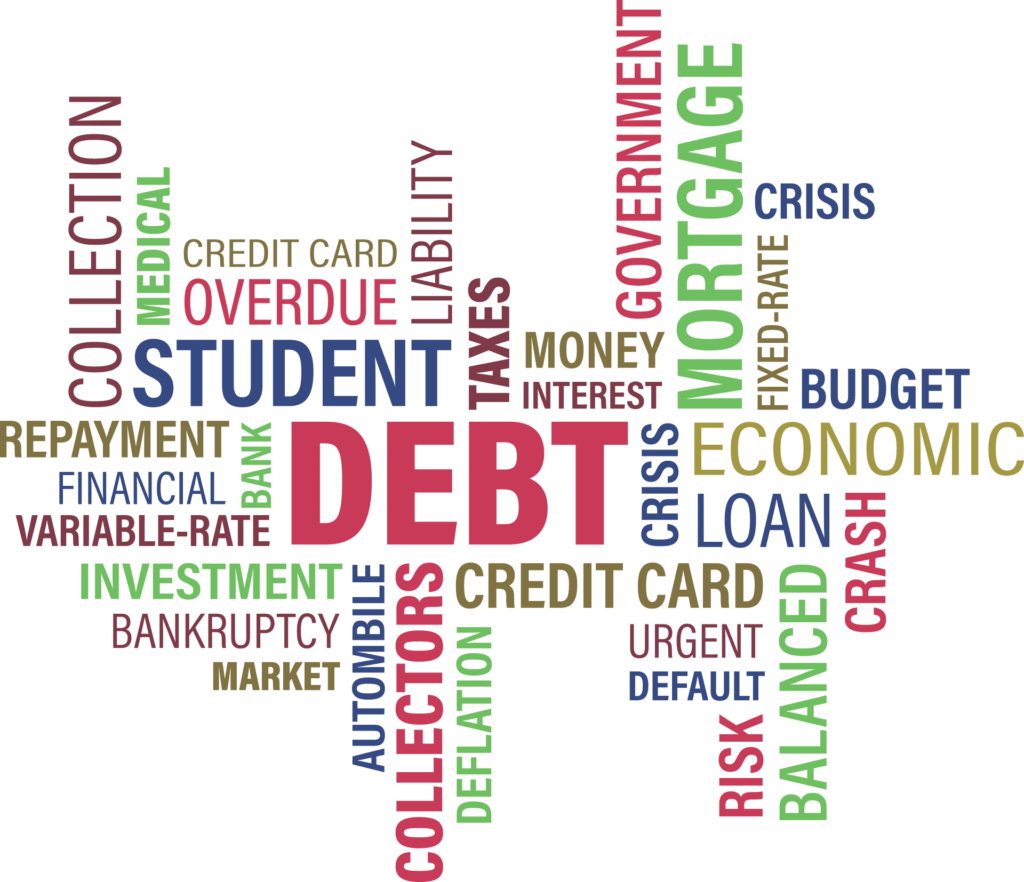 How Much Will it Cost to Get a Short Sale Attorney to Help Me?
In Illinois, short sale sellers are not required to pay upfront attorney fees. This makes it easier for financially struggling homeowners to access legal representation throughout the process. We often take clients with as little as $0 money down. The most we ever charge for short sale help is $300.00 down. Attorneys can help sellers navigate the complex paperwork, negotiations, and legal requirements associated with short sales. We can also stop the foreclosure by making sure the judge knows what you're trying to do to save your house and responding to court obligations in a timely way.
2023 Foreclosure and Short Sale Estimates – How Does a Short Sale work in Illinois
Illinois was the #1 state in the nation for Foreclosures and Bank-Owned transactions in 2022, and it looks like these trends will continue. There were 16,941 Foreclosure cases filed in Illinois last year, and already, as of March 16, 2023, there are 2,216 Foreclosures filed. One in 2,400 Illinois homes is currently in foreclosure.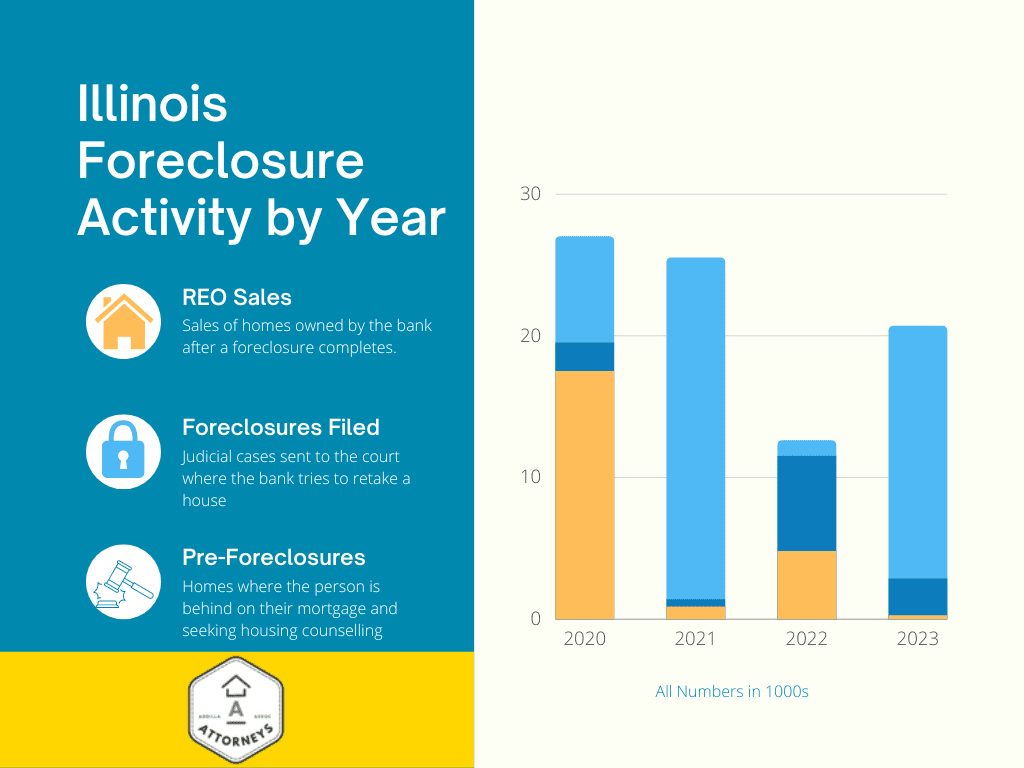 However, as a foreclosure and short sale attorney, I want to frame this with risk and reward. Although each lender is different, every lender I've dealt with has a program to help. What's baffling about the above graph is that it proves there are simply no homes left on the market for short sales. The inventory is so very low, and your home will sell if priced accordingly. Already in 2023, we have helped people in Aurora, Wheaton, Chicago, Dolton, Glen Ellyn, and Buffalo Grove sell homes in foreclosure.
On the typical short sale, the lender knows you have to hire professionals and pay your bills. They will, nearly without exception, leave you money for your closing professionals. So, you will likely have 6% of the purchase price (in this case 6% of the LTV) set aside for commissions and a small stipend for your closing attorney and title. Everybody can work together and you won't need to worry about coming out of pocket to pay your teammates!
Let's face it, in a Short Sale the hardest obstacle to completing the transaction is the Bank. You, the homeowner, will not have full control over the offer sheet or the final contract. Moreover, the Lender is just as much your Realtor's client as you are. The Lender, your bank, must approve the final closing statement and give you permission to close the sale. How does a short sale work when you need that approval?
Well, the best thing to do is to hire a firm with great knowledge of processing these transactions. A number of great Realtors in the Chicagoland area do amazing work with Short Sales. They can help you negotiate against the BPO agent to get a better deal than the first offer. In fact, oftentimes the Bank has a totally unrealistic idea of what the home is worth! Your professional team, hopefully including me, can work with the Bank to get a better short sale appraisal and sell the home closer to its true value. All of these factors go into whether the Title Company will be able to close the sale.
How We Calculate if We Can Help You
Finally, Banks have a clear bottom line to meet before they let the debt go free. Normally this number is between 84% and 88% of your outstanding debt against the value of the home. Earlier, when I spoke about LTV, this is the number we're talking about. LTV is the percentage of the mortgage loan debt divided by the appraisal amount. So, if the Bank may be willing to reduce debt to 88%, that helps dramatically in keeping your LTV solid. If we can simultaneously challenge the appraisal amount, that also cuts the number. Our big goal is to get LTV under 90% if it is at all possible!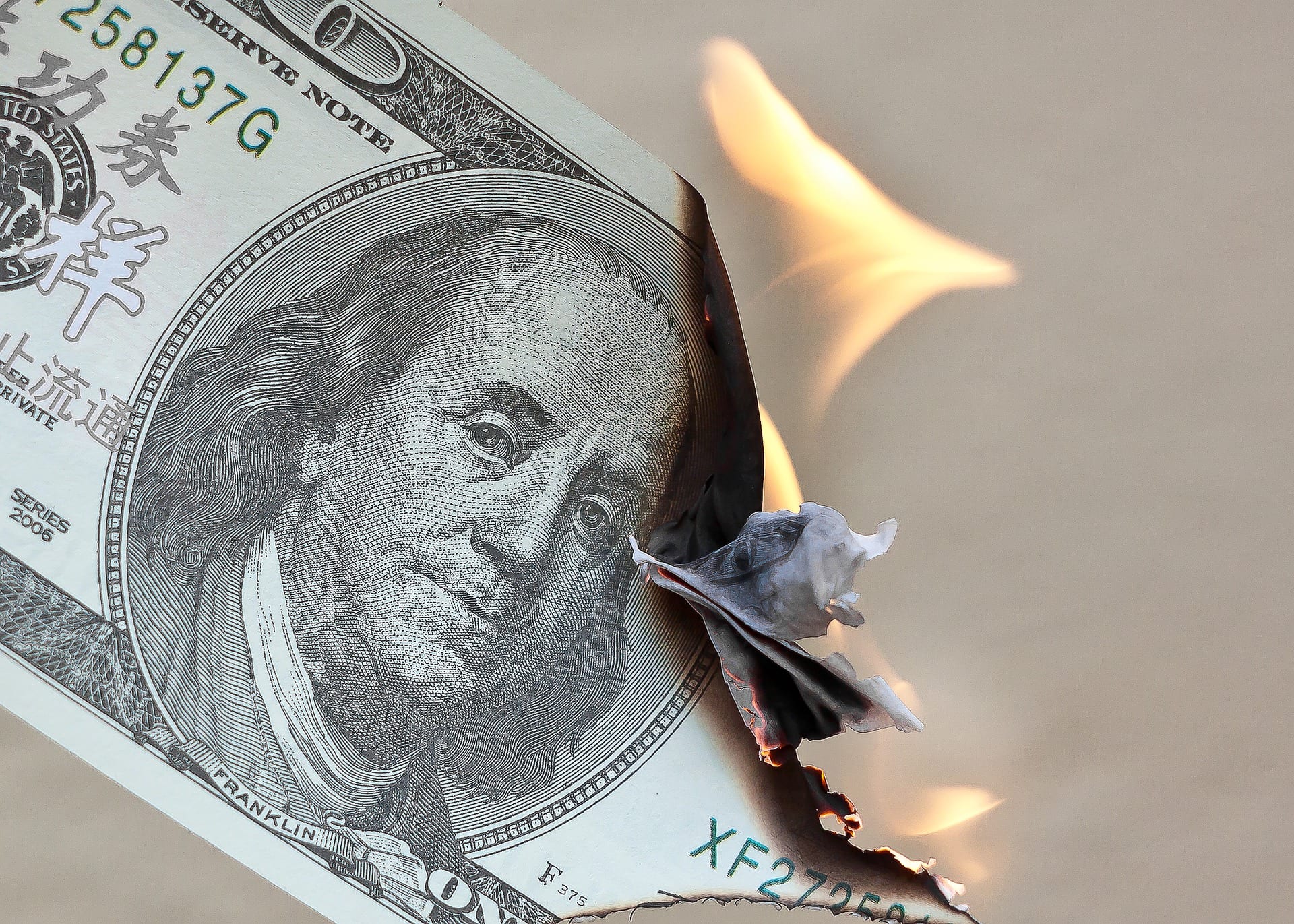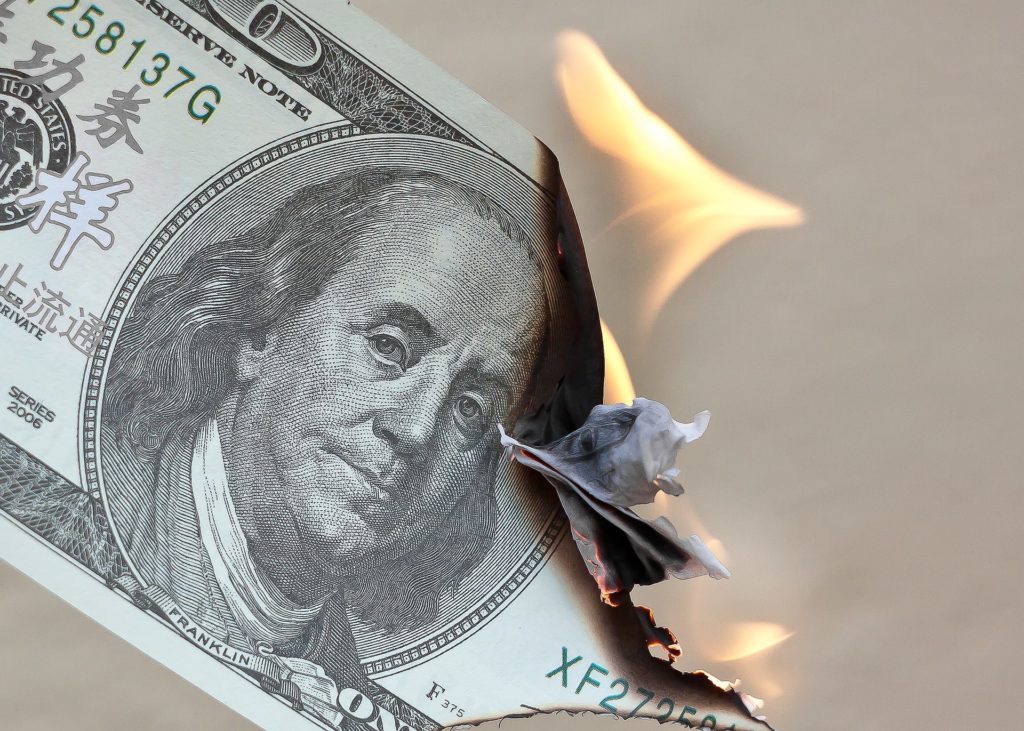 How Do I Buy a Short Sale Property if I'm the Purchaser? How does a Short Sale Work when I'm the Buyer?
Buying short-sale homes in Illinois involves several crucial steps. Here's an overview of the short sale process for 2023:
Lender Approval: The lender must consent to the short sale since the home will sell for less than the outstanding loan balance, and they will not fully recoup their investment. The lender's approval is a crucial aspect of the short sale process.
Seller's Hardship Demonstration: The seller must provide evidence of financial hardship, proving they cannot continue mortgage payments and are likely to default. Lenders are more inclined to agree to a short sale when they understand the seller's financial difficulties and wish to avoid the foreclosure process.
Home Pricing in Line with Market Value: Short sales often occur when the housing market is weak and property values decline. The buyer's offer should typically reflect the current market value of the home.
Disclosure of Short Sales: When a property is listed for less than the outstanding mortgage balance, this information must be disclosed upfront. Potential buyers need to be aware that the sale price is lower than the mortgage balance, which means they will be negotiating with both the lender and the seller.
Buying a Short Sale vs. Foreclosure Sale
First, a short sale in real estate is a voluntary sale by the homeowner, whereas a foreclosure is an involuntary sale initiated by the lender. In a short sale, the homeowner is still in possession of the property and is working with the lender to sell the property for less than the outstanding mortgage balance. In contrast, in a foreclosure, the lender has already taken possession of the property and is selling it to recoup their losses.
Second, the short sale process is typically more complex and time-consuming than the foreclosure process. Short sales involve negotiations between the homeowner, the lender, and any other lien holders on the property. This can lead to delays and uncertainty in the sale process. In contrast, foreclosures are typically faster and more straightforward, with the lender taking ownership of the property and selling it at auction.
Third, the condition of the property may be different between a short sale and a foreclosure. Short-sale homes are often still occupied by the homeowner and may be better maintained and in better condition than foreclosed homes, which may have been abandoned and left in disrepair.
What are the Steps to Buying a Short Sale?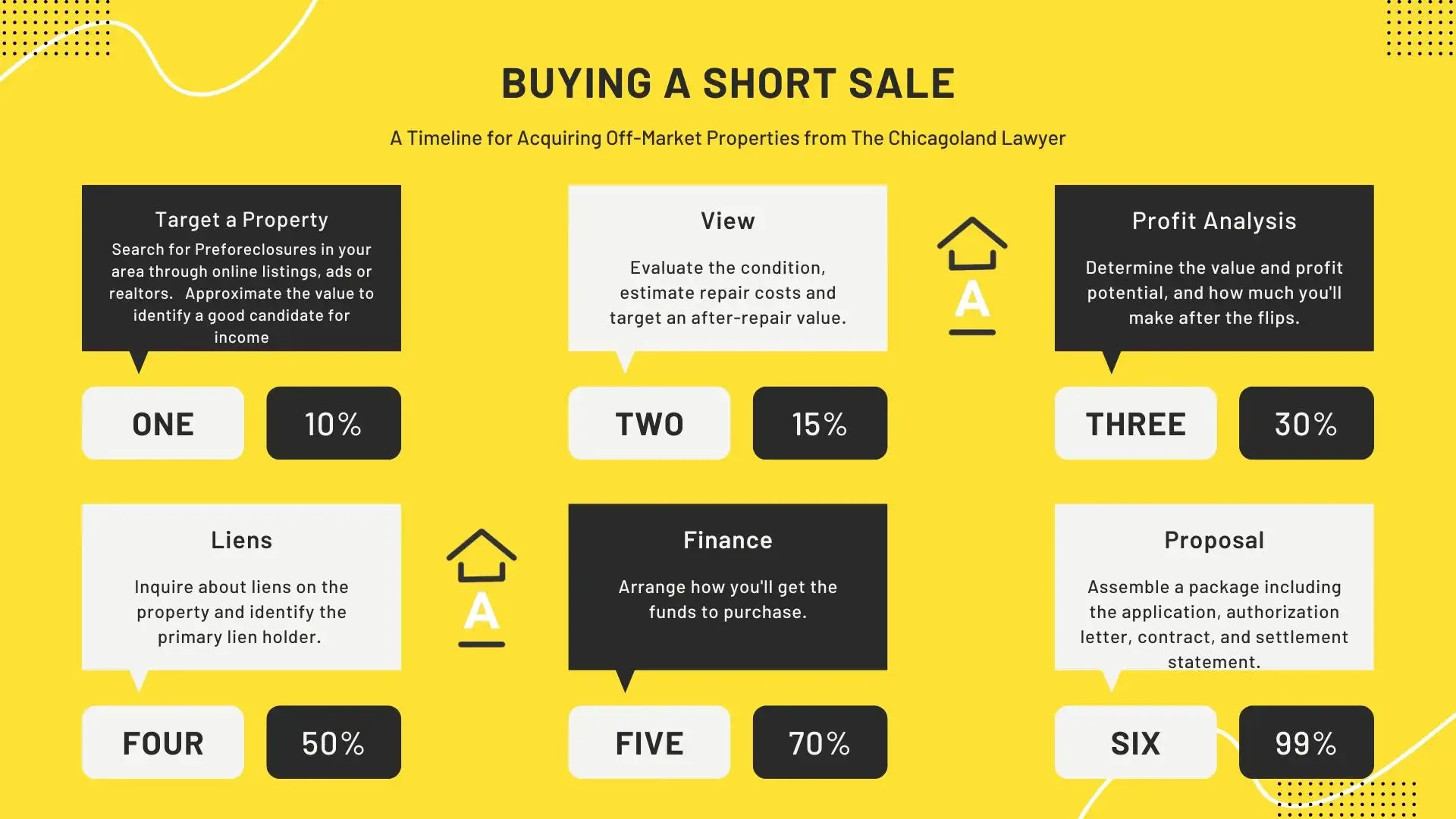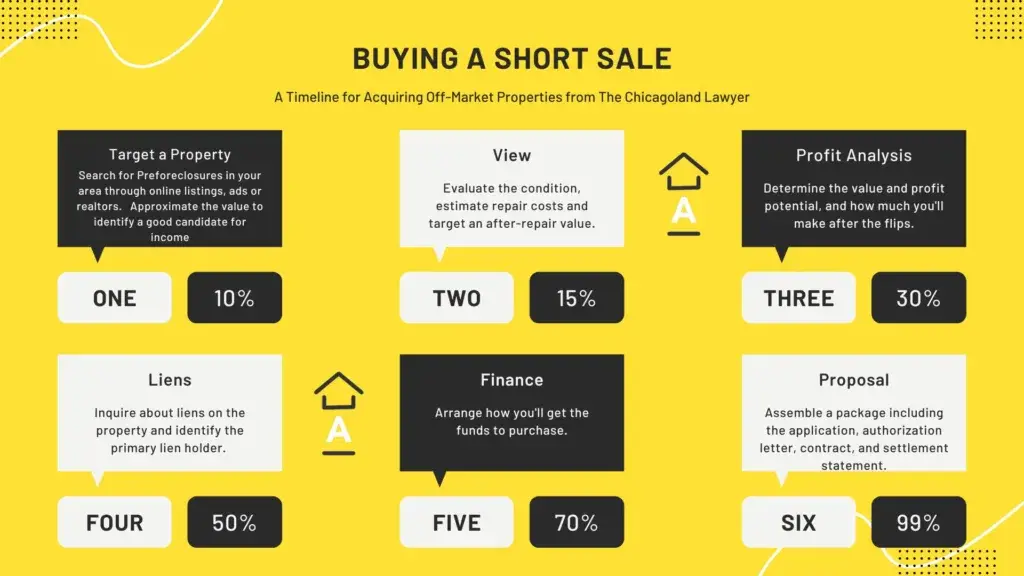 Step 1: Identifying Potential Short Sales
Search for pre-foreclosures in your area through online listings, courthouse records, legal ads, or by working with an experienced buyer's agent. Assess the outstanding loan balance relative to the property's approximate value to identify good candidates for short sales.
Step 2: Property Viewing
Evaluate the property's condition and estimate repair or renovation costs. Properties needing work may deter "normal" buyers, increasing your chances of a successful short sale. Most people hitting this article aren't normal buyers, they're investors. There is a good chance you'll be the only bid.
Step 3: Conducting Research
Determine the property's value and profit potential, especially if you're an investor or a homeowner planning to live there temporarily. The average property in Illinois is making $62,000 on flips in 2023.
Step 4: Discover All Liens and Mortgages
Inquire about liens on the property and identify the primary lien holder. Verify this information with a title search to ensure no undisclosed liens exist. We do those title searches either through Citywide Title Agency or Chicago Title for you.
Step 5: Arrange Financing
Establish how you'll finance the property. If you have good credit, the existing lender may offer a loan, potentially expediting the application process. Prepare to move quickly, as lenders often require closing within 20 days of an agreement.
Step 6: Contact the Seller's Lender and Complete the Application
You or your agent should communicate with the lender's loss mitigation or resource recovery department. Obtain the homeowner's authorization for the lender to discuss the mortgage situation with you. Sometimes these take the form of nominee agreements.
Some lenders require a specific short sale application as above. If not, gather the necessary paperwork for their consideration.
Step 7: Prepare the Proposal
Assemble a package including the application, authorization letter, purchase and sale contract, hardship letter, property value statement, cost and liability details, and settlement statement.
Qualifying Hardships and the 129 Affidavit – How Does a Short Sale Work When I Have Hardships?
When you apply for a short sale, the very first step is to inform the Bank why you got behind. Normally, your processor takes care of writing this letter for you. As you'd expect, we make it as sympathetic as possible to appeal to the (little) humanity in the lending industry. So, we try to tell your story about why you need a second chance.
Standard Qualifying Hardships
The best qualifying hardships, in our experience, include:
Loss of your job.
Death or medical disability of yourself or a close family member.
Reduction in the amount of hours at your job.
Change in your usual salary.
Transfer from your old job to somewhere new.
Divorce or marital separation.
A change in the interest rate on your loan, if the loan was adjustable.
Being called to military service.
Damage caused to your property or your livelihood by natural disaster.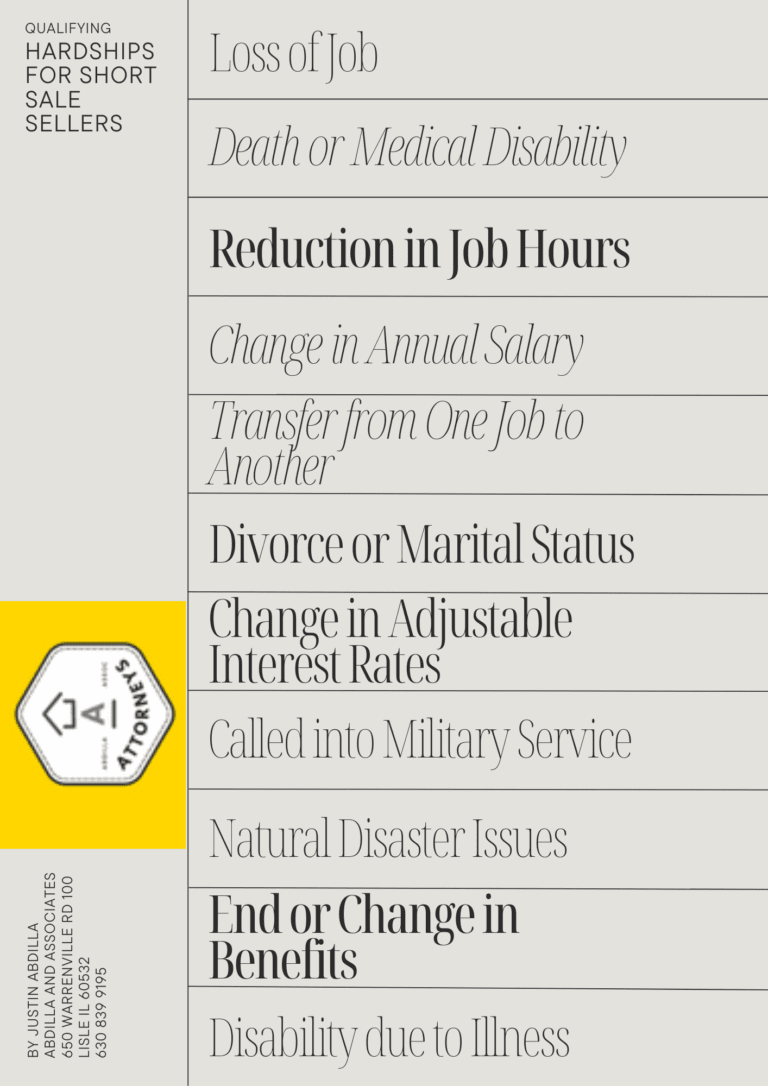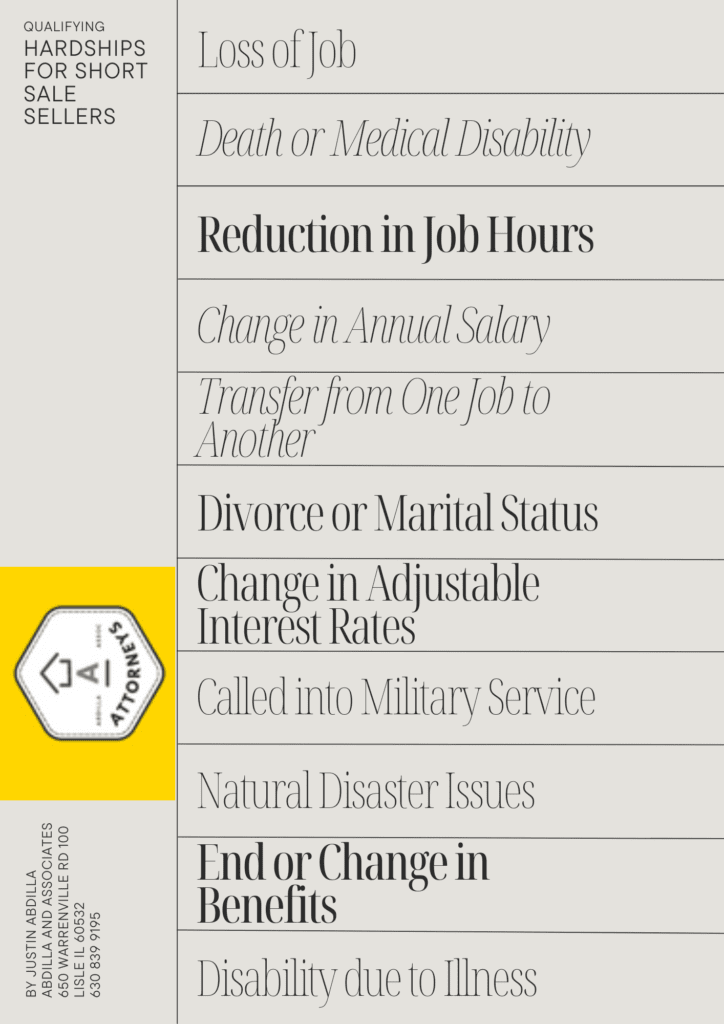 Facing Foreclosure? Worried About How Much it Will Cost?
No Up-Front Attorneys Fees for Short Sale Sellers
Right now, specifically, we are trying to target COVID-19 as a natural disaster in many of our hardship letters. The recession that COVID-19 caused has put about 15% of Americans out of work as I'm writing this article. Millions more have had a substantial reduction in their pay and work hours. If you have been affected by COVID or if your job never came back, let us know. We might be able to help rescue your credit!
Illinois Foreclosure and Short Sale Timeline
Day 1-46, Your Missed Payment and Preforeclosure
When you first miss your payment, not much really changes in your day-to-day housing. The Bank sends you a notice that they saw you missed your payment. Maybe they even let you go a month or two without sending you anything particularly nasty. But, sooner or later, the Bank sends you a Grace Period Notice and tells you that the past-due balance has to be paid right now. Then, they send you a Notice of Intent to Accelerate, telling you that the hundreds of thousands of dollars you borrowed for the home are due in 30 days! This is terrifying! What can you do?
Well, it's at this stage that short sales have the greatest amount of success. Our team can help you work with your Bank before the property gets to a foreclosure courtroom. Then, we won't have to deal with the Bank's lawyers trying to get paid on a case. This accomplishes two things. First, the Bank will have fewer fees it can charge to you for the attorneys working your case. And, secondly, the Bank will be more willing to work on your proactive timeline instead of on the Court's schedule. This is the best time to call an attorney and work something out with your Lender!
Day 47-90, Foreclosure Complaint and Lis Pendens
In Illinois, your foreclosure court case will last a minimum of 7 months, giving you time to sell the property. However, we do not recommend waiting out that timeline. When the Bank files your foreclosure complaint, they also file a Notice of Lis Pendens. You won't get that document in the mail, but it is vital to the short sale process. The Lis Pendens is a notice to prospective purchasers that you can't sell it right now. Nobody would ever miss a Lis Pendens, and it basically destroys whatever chance you had of selling your home conventionally. That's why it's so important to start as soon as possible on a Short Sale.
Further, when you get a foreclosure complaint, the Court in Illinois is putting the responsibility to you to act. Many homeowners do not know this, but if you receive a foreclosure complaint and you want more time, you must appear in Court and respond. Illinois law, (735 ILCS 5/15-1504 and 1506) allows the Bank to take shortcuts in foreclosing if you do not respond to the Complaint. They don't even have to show your non-payment if you don't respond! So, take my advice to act quickly and appropriately if the Sheriff ever gives you a Complaint!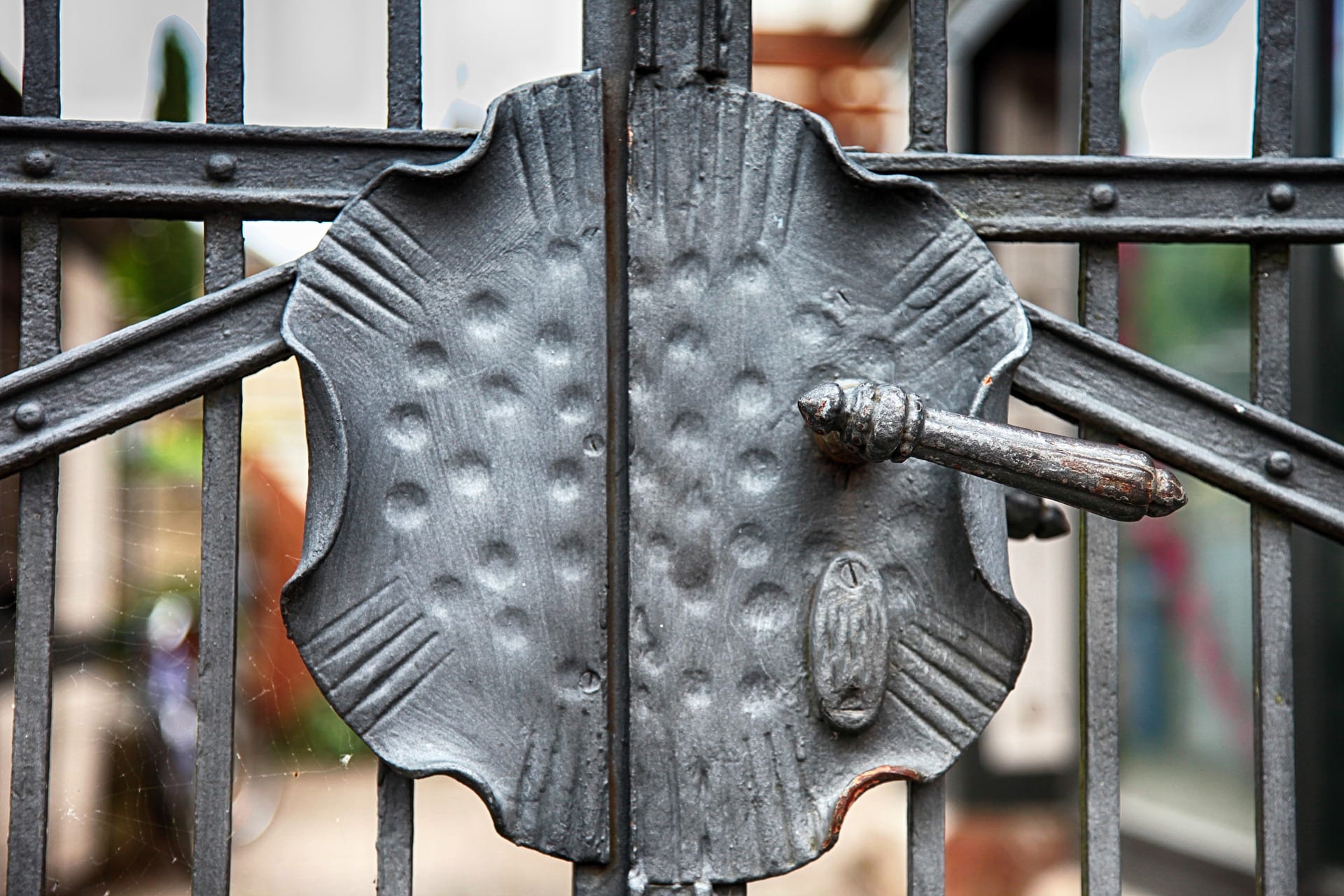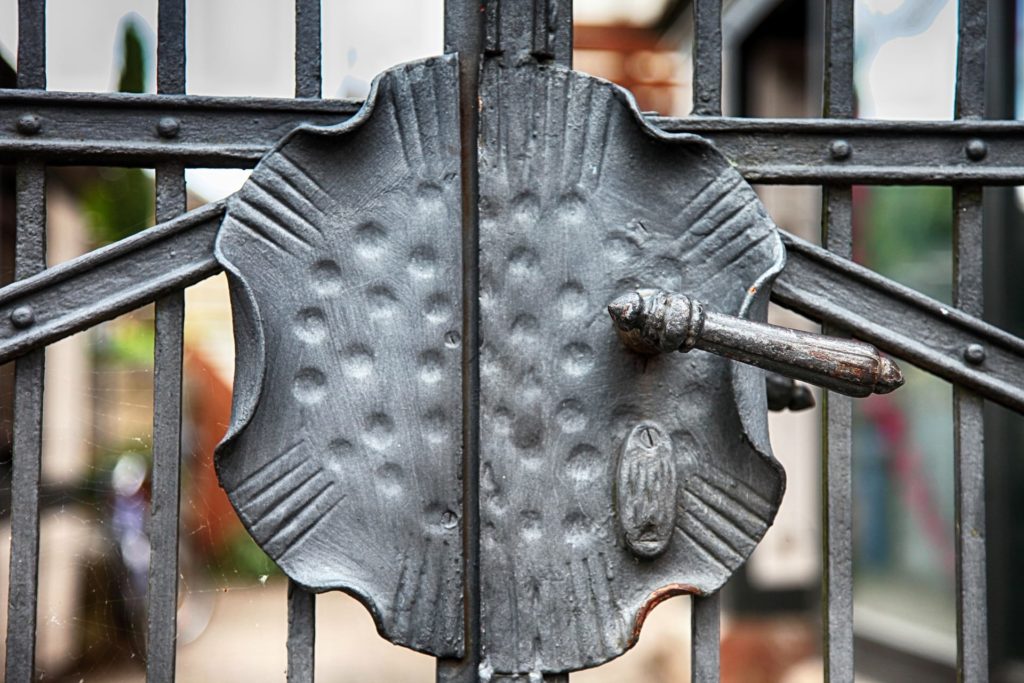 After Day 210 – Judgment
After your three missed payments, and after the Notice of Default and after you get the Complaint, you may face a foreclosure judgment. Don't Panic!
In Illinois, Foreclosure Judgments do not end your rights in your home. We are perhaps the only State in America where that is true. Once you have a foreclosure judgment against you, the Bank still can't do anything to you for at least 90 days. This is the Homeowner's Right of Redemption. During this time, you can pay off your loan to remove the foreclosure. How might you do that? Well, with a short sale! Sell the asset for an agreed-upon amount to pay off the Foreclosure and vacate the judgment.
During this time, you will have a minimum of 42 days left to sell the home. It is possible to get extensions if you appear in Court and properly ask the Judge for one. At this stage in proceedings, the Bank typically wants to see 84% LTV of the property paid in the sale. This is our last-ditch attempt to finish the Short Sale. But, the Bank will not make it easy. If you are "post-judgment" in a foreclosure proceeding, you will need a good team on your side to sell your home!
Too Late: Sheriff's Sale
It pains me to type this into this article. In Illinois, if the Sheriff(Collar Counties) or the Judicial Sales Corporation (Chicago) has sold your home, you can no longer get a short sale. In fact, if the Sheriff's Sale will happen within the next 30 days, we are probably already out of time. The rules that protect you as a homeowner from a total loss disappear in the last month before your sale. It is so important to act early!
Facing Foreclosure? Worried About How Much it Will Cost?
No Up-Front Attorneys Fees for Short Sale Sellers
How will a Short Sale Affect my Credit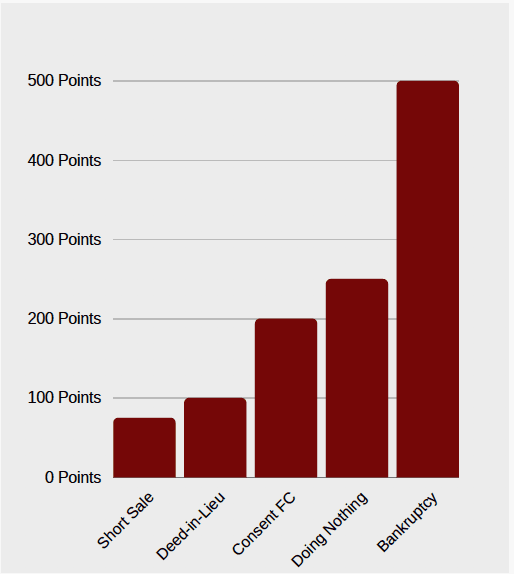 As you can see from the graph above, a short sale is a fantastic way to preserve your credit after foreclosure. Of course, if you're losing a home, your credit score will take a substantial hit. But, you can minimize the credit hit's impact and duration if you deal with the problem proactively and responsibly. A short sale is your absolute best choice in nearly all circumstances.
How Long Will A Short Sale Affect my Credit?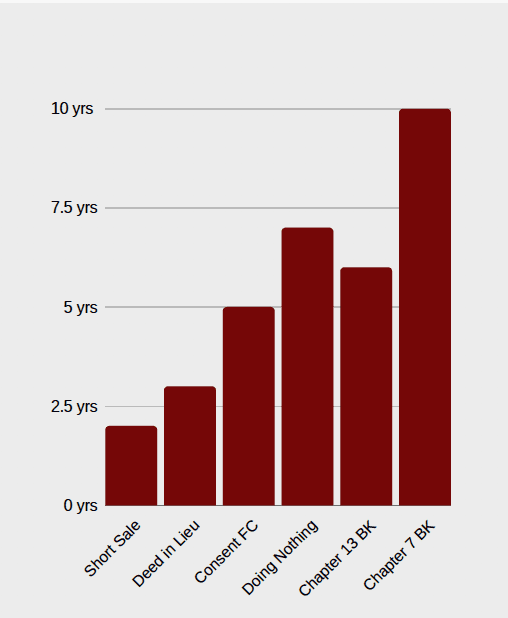 Now, I'll begin by saying this chart is very optimistic. This chart assumes that there are no other credit failings on your behalf once you get out of your foreclosure. For obvious reasons, that circumstance is unlikely as many homeowners going through foreclosure are struggling due to an unmanageable hardship. But, we can help you minimize your credit hit. With careful credit repair advice, we can help you shorten the duration of the report to just a few years.
Official Guidelines
Just last week, Fannie Mae released its newest credit guidelines for Foreclosure Events. Fannie Mae states that some borrowers with Short Sales and Deed-in-Lieu can qualify for a new loan in just two years. This, of course, assumes no other defaults. Similarly, Fannie Mae keeps Foreclosures on your credit report for 7 years if you do nothing. If you have had a foreclosure before and are reading this article to reinvest, consider our article on the Post-COVID credit requirements.
To be clear, there is a separate policy for homes with both foreclosure and bankruptcy. When this happens, the return to normal on your credit will take at least 7 years, but usually 10. Lenders consider bankruptcy to be a second negative credit event and treat you like you defaulted twice. It is often best to avoid Bankruptcy at all costs.
What Can You Do for Me?
The firm responsible for this blog, Abdilla & Associates, does many short sales all over the Chicago area. We partner with Realtors in Kane County, DuPage County, Cook County, Will County and Kendall County that can help get your debt erased and your home sold quickly. While we aren't always able to beat the clock, for the majority of our clients we relieve thousands of dollars of debt and get stop a total loss from occurring. If you ever want to have a FREE conversation about your financial difficulties or just meet up to discuss your options, send me an email and we'll get working!