Are you contemplating selling your house in the picturesque city of Aurora, Illinois? The prospect might seem daunting, especially with the current abundance of homes on the market. But don't fret! A viable, cost-effective solution exists that allows you to bypass real estate agents altogether: For Sale By Owner (FSBO).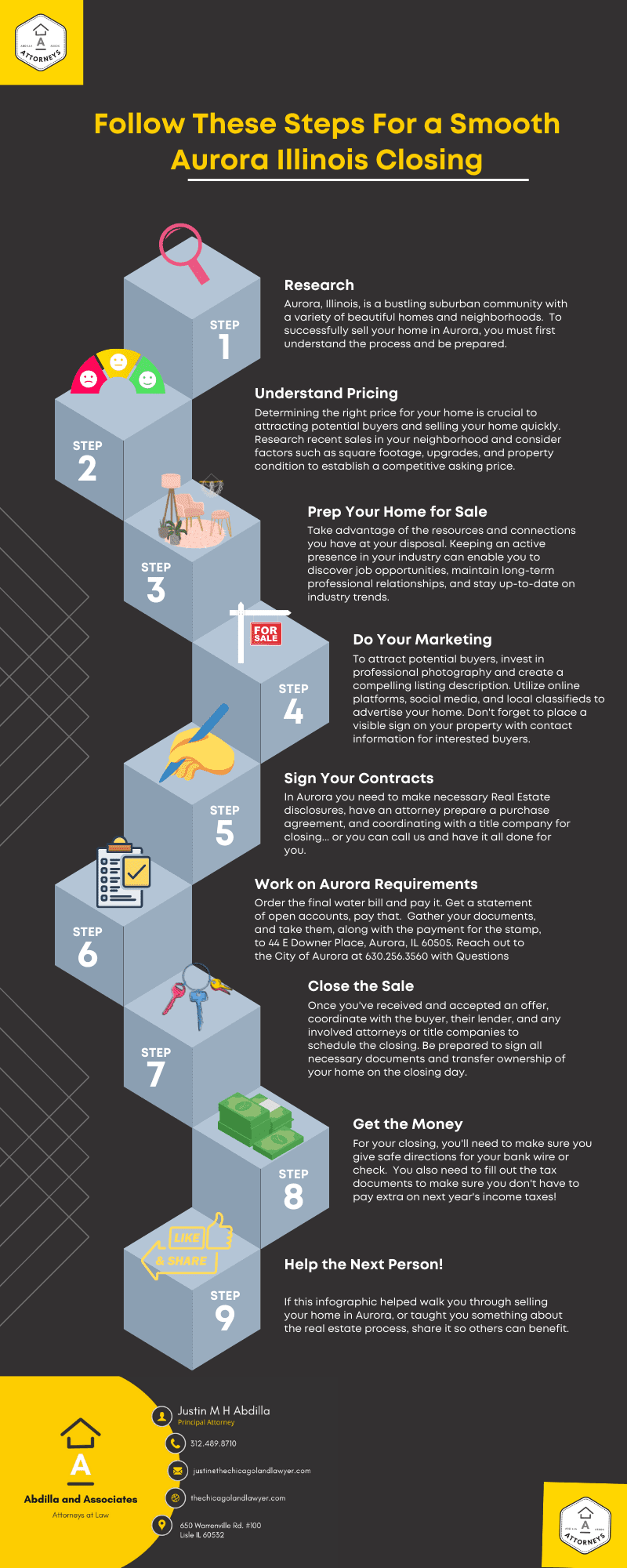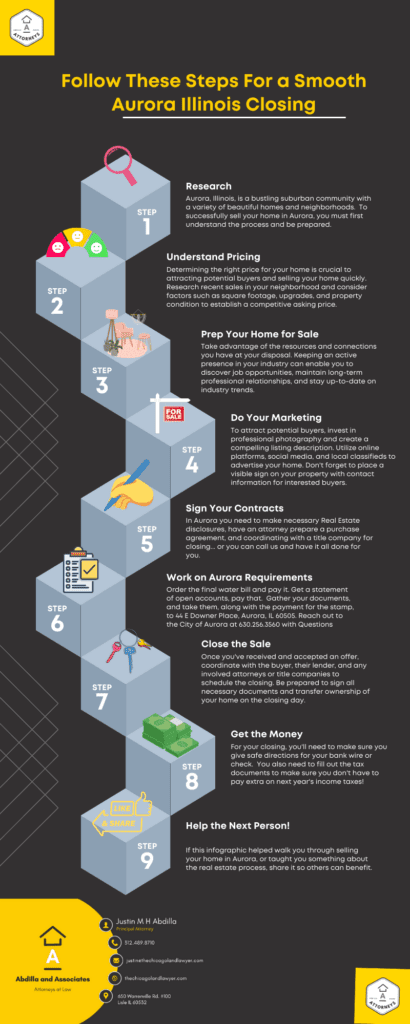 Aurora, with its competent attorneys and efficient systems, is an ideal place to undertake this FSBO journey. This guide will illuminate the process, detailing how you can expediently sell your home while avoiding commission fees. If you're a wholesaler or interested in subject-to deals, this is not your guide. Moreover, it will equip you with the knowledge to sidestep common pitfalls that often ensnare homeowners selling FSBO.
For many homeowners, the FSBO process can appear mysterious, even intimidating. Misconceptions abound, including the dreaded notion of paying exorbitant commission fees while netting less than the home's value. This guide is imbued with insights from seasoned real estate veterans, well-versed in the nuances of FSBO sales in Aurora, Illinois. If you were considering North Aurora, Illinois – Check this link instead!
Why Live in Aurora?
The city of Aurora, Illinois, is a haven of charming homeowners associations, each offering a unique allure. Communities such as Abington Trace, Amber Fields, Amberwood, and Ashton Pointe, to name just a few, have seen a resurgence in their property values, reflecting levels last seen in 2014.
Venturing further into the alphabet of Aurora's communities, we find Autumn Grove, Barrington Ridge, and Blackstone, continuing through to Brentwood Estates, Briarcourt Villas, and Butterfield. Each of these neighborhoods has experienced a similar upswing in property values.
Our journey through Aurora's neighborhoods continues with Cambridge, Chatham Grove, and Chicory Place, extending further to Colony Lakes, Columbia Station, and Concord Valley. It's clear to see that Aurora's real estate market is thriving across the board, offering homeowners an opportune moment to sell.
The list of bustling communities within Aurora's city limits goes on. From Deerbrook and Diamond Bay to Emerald Shores and Farnswood, then onward to Forestview and Fox Croft. All the way down to the end of the alphabet with the likes of Westwind Oaks, Wheatlands, Willows, and Yorkshire Square, homeowners have the golden opportunity to capitalize on the buoyant market conditions.
In essence, Aurora, Illinois, with its robust real estate market and the multitude of appealing neighborhoods, provides homeowners with an ideal landscape to venture into FSBO sales. There are many buyers looking for hot commodities in Aurora investing. And this guide, armed with invaluable insights and practical advice, will be your trusted companion every step of the way.
Step One: What To Avoid when Selling My Aurora Home Without a Realtor
Frequent errors sellers make are insufficient research and a lack of understanding of the real estate market. It's vital to understand the potential selling price of your home, accounting for all expenses. Professionals in the field, such as brokers and an Aurora attorney, can provide guidance to ensure you get the most value for your property. We also help you fill out critical documents like the real estate disclosures.
Another common misstep is limiting yourself to a single real estate agent. Engage with at least three agents to gauge who has the most realistic valuation. Remember, each FSBO home is unique and requires a tailored strategy.
Finally, presentation is key. A home that's aesthetically appealing to buyers often stands out. Ensure your property is staged effectively before going on the market to enhance its desirability.
Sell Your House As Is With Me for No Attorneys Fees
$0 Attorneys Fees for Selling a House As Is
Step Two: What Should I Do for FSBO success?
Your first action should be to hire an attorney well-versed in real estate. They'll guide you through each phase, ensuring a seamless process. Following this, gather all necessary paperwork, including the deed, lien information, and other crucial documents. Your Aurora attorney can assist you in obtaining title insurance for your property, bolstering buyer confidence.
Don't underestimate the power of captivating visuals. Hiring a professional photographer can work wonders in presenting your home in its best light, and attracting potential buyers.
Next, compile a list of tasks to be completed before your property hits the market, from pest control to lawn care. The more preparation is done in advance, the more enticing your property will be for potential buyers.
Step Three: How Do I Sell My House With a Aurora Attorney?
Once you have an offer, agreed upon a price, and finalized a date, it's time to focus on closing the deal.
Initiate the process by ordering a real estate survey, especially if your property isn't part of a condominium complex like Belles Terres or Stonegate West. Surveys not only provide crucial information about property lines and utility line locations, but they can also uncover significant issues such as incorrect fence placements or structures erected on incorrect land parcels.
Next, seek out your mortgage payoff. This can typically be obtained by contacting your bank. The attorney can assist you in locating both the purchase loans and any home equity loans. For an old HELOC, ensure there's a lien release, as these can't be sold until we receive a final credit letter.
Finally, if your property is part of one of Aurora's larger condominium associations, like Acorn Woods, obtain a Paid Assessment Letter from your homeowner's association. We've previously covered this topic in detail, and your Aurora attorney can secure this document for you.
Sell Your House As Is With Me for No Attorneys Fees
$0 Attorneys Fees for Selling a House As Is
Now that we've covered price, legalities, and sales – let's talk about how to get to closing. If you have got an offer and agreed on a price, a property, and a date, this is where you should start reading.
Step Four: Aurora Local Requirements
Selling property in Aurora, Illinois, whether it's residential or commercial, involves certain obligations. One of these is the procurement of a Real Estate Transfer Tax Stamp. This stamp costs $3 for every $1,000 of the purchase price, rounded to the nearest $1,000.
Let's break it down. First, secure a Statement of Open Accounts. This involves submitting a Request for Statement of Open Accounts to the Water department at least five days before the closing date. The City of Aurora will conduct a meter reading, providing you with the final water bill. If your property is part of a condominium or homeowners association, they usually handle this payment.
Next on your checklist is filling out a City of Aurora Real Estate Transfer Tax Declaration. You'll also need an Illinois Real Estate Transfer Tax Declaration. Gather your documents, and your Aurora Attorney can take them, along with the payment for the stamp, to 44 E Downer Place, Aurora, IL 60505. Should you have any queries, don't hesitate to reach out to the City of Aurora at 630.256.3560 or visit their website at www.aurora-il.org.
Keep in mind that each municipality in Illinois has unique requirements for selling real estate FSBO. If you're considering selling properties elsewhere in the state, we also offer guides for places like Barrington, Batavia, Naperville, and New Lenox.
Step Five: Closing and Selling Your Home with Your Aurora Attorney
Once you've settled on an offer, we can arrange a closing. The timing primarily depends on the buyer's readiness, typically within 30 to 45 days after signing the offer contract for FSBO homes. That's why it's crucial to be proactive and avoid any unforeseen issues. A transaction left unattended can lead to lengthy waits for third-party approvals. By following this guide closely, you'll ensure all property debts are paid off, your liability is minimized, and your home is sold in a smooth transaction. If you're keen to learn more, I've included a contact form below for you to reach out and initiate the process with us as your Aurora attorneys.